The Israel Defense Forces decided to name the person who ordered the launch of Patriot air defense missiles at the Syrian Su-22М4, which resulted in the aircraft being shot down and the pilot killed. The Israeli media, citing the IDF military command, reported that the woman commanded the calculation of the air defense system - Captain Ohr Naaman from the 138-th battalion of the Israeli Air Force.
It was especially noted that its own division about two weeks before the strike on the Syrian air force plane destroyed an unmanned aerial vehicle launched from Syrian territory.
Whether the commander Or Naaman will receive any awards or a new military rank will not be reported to the IDF command.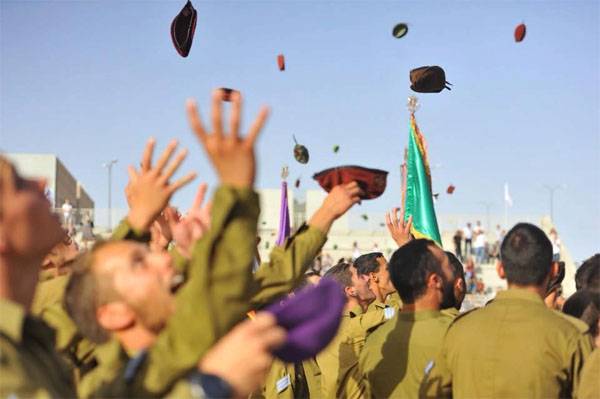 Against this background, the Israeli media and Russian news agencies are publishing materials that speak of the gratitude expressed to Israel by the Russian Defense Ministry. In the news agency report
TASS
it is said that striking by Israeli means of destruction on the eve of ISIS terrorist positions (* prohibited in the Russian Federation) and the missile installation of militants in southern Syria prevented a major provocation of terrorists. Recall that on the eve of the position of the IG * was released two ammunition that fell into the waters of the Sea of ​​Galilee, on the beach of which the Israelis rested. There are no victims, fortunately. The IDF stated that it had tracked the launch site of the missiles with the Grad installation and delivered a point strike. The Ministry of Defense of Israel confirmed the fact of a strike on a missile launcher of Ishilov's using means
aviation
. After that, Israeli artillery entered the case, inflicting a series of attacks on the positions of ISIS militants *.
Judging by the development of events, the Israeli command of strikes against ISIS * decided to demonstrate its disposition to fight terrorism, especially after the incident with the downed Syrian plane, which participated in the operation to bomb the militant positions in southern Syria. Will Israel continue to destroy the terrorists from their borders who are already carrying out overt provocations?