If the phrase "the worst nightmare for NATO (US)" appears in the material, then this is a new article in the American edition of The National Interest. And if you spend a little excursion into
history
NI's publications, the "Caliber" Russian cruise missiles, Russian nuclear submarines, Russian anti-aircraft missiles C-300 and C-400, the Russian nuclear triad, which submarine cruisers enter, were also the "worst nightmares for NATO", were also " Dagger, Avangard, Sarmat, Iskander, and others. And the authors of NI should no longer be on the list of weapons that could be equated to nightmarish.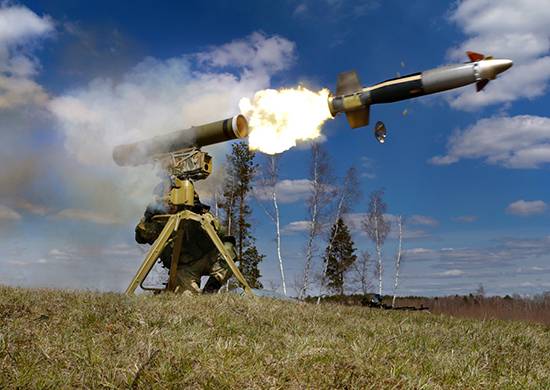 But the author
The National Interest
Charlie Gao still found an option in his notebook
weapons
which can be called not just a nightmare, but "
worst nightmare in reality
».
Such weapons, according to Gao, are anti-tank missile systems with different variants of ammunition.
From the article in National International:
Russia, it seems, is in the leading positions in thermobaric and high-explosive fragmentation ammunition for anti-tank complexes. Almost every ATGM in Russia has its own set of equipment - according to the purpose of its application.
Charlie Gao tells readers that Russia is using anti-tank missiles in Syria, using attack helicopters.
The American author reports on the effectiveness of anti-tank missile systems "Kornet", which can be used not only against armored vehicles, but also against the fortified positions of the enemy, as well as against the accumulations of his manpower.
It now remains to find out that for NATO it is more nightmarish from the list of Russian weapons, which NI published recently in its articles.