On the combat use of the Su-57 in Syria: F-35 is no longer stealth ...
The newest Russian Su-57 fighters have gained combat experience in Syria, where an anti-terrorist operation is being conducted, reports
RIA News
message by a member of the State Duma expert council on
aviation
industry of Vladimir Gutenev.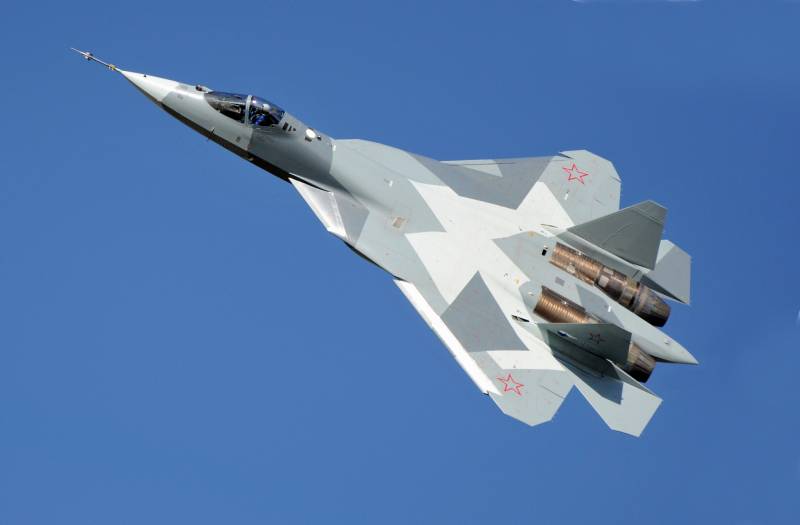 The four Russian Su-57 aircraft in Syria allowed, among other things, to obtain additional data on the ability of the machine to detect (using on-board equipment) American F-22 and F-35, which are involved in the same theater of operations, Gutenev said.
Earlier, in February, the Minister of Defense of the Russian Federation, Sergei Shoigu, said that Su-57 had been carrying out a testing program in the SAR for two days. True, then reported only about two cars.
Meanwhile newspaper
News
spoke about the final tests of the new P-37M super-long-range air-to-air missile (development of the previous-generation P-37 rocket).
The development of P-37M designers began at the end of 2000-s. It was planned that the rocket will go into service with the MiG-31 interceptor. However, it was later decided to modify the ammunition and equip them with the Su-30 and Su-35 fighters. For this, the starting mass and the length of the product have been reduced.
TTX missiles are not disclosed. It is only known that its range is more than 300 km, weight is more than 500 kg. It is made according to the normal aerodynamic scheme with a wing of small elongation, equipped with non-contact active radar and duplicate contact fuses. On the final leg of the flight, the ammunition accelerates to Mach 6 speed.
According to military experts, the new missile will significantly increase the capabilities of the Russian fighter aircraft.
http://www.globallookpress.com