The Japanese Defense Ministry appealed to the command of the US military contingent on the collapse of the American F-15 aircraft assigned to the Kaden airbase. The American fighter crashed in Okinawa, falling into the water about 80-km from the city of Naha.
According to the latest data, an American pilot performed a training flight. In this case, the crash of a fighter occurred a few seconds after its takeoff. The pilot ejected. He was taken to the coast by servicemen of the Japanese defense forces It is known that during the ejection the pilot broke his leg. He was taken to Foster Hospital (Okinawa American Occupation Zone).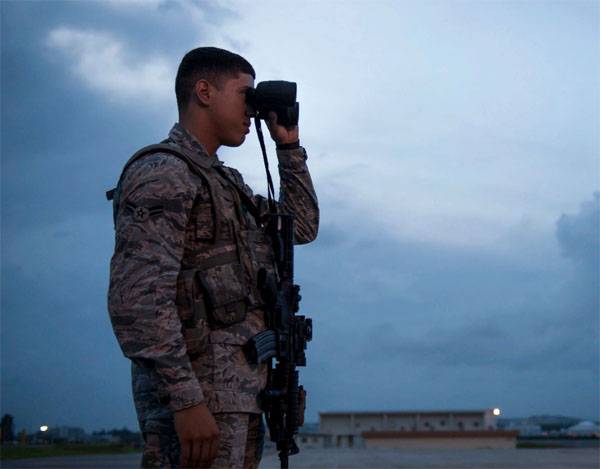 The head of Okinawa Prefecture stated the following about the incident:
There is nothing in my feelings but anger. It was a direct threat to the local population. Only by luck, none of the locals was injured.
Japanese authorities call for "responsible flight operations"
aviation
", To which they received the following response from the command of the American air base:
Thank you for responding quickly and search and rescue our F-15 pilot this morning.
This is not the first incident with the US military aircraft in Japan. At the same time, in Tokyo, every time they try to express concerns to the United States, but in the United States, these concerns are usually ignored.