The Ministry of Internal Affairs of Ukraine announces the signing of an agreement between Ukraine and France in creating a unified system
aviation
security and protection in Ukraine. According to this document, Ukraine will receive 55 helicopters manufactured by Airbus Helicopters (light H125 and H145 and heavy H225), according to the press service of the Ministry of Internal Affairs of Ukraine.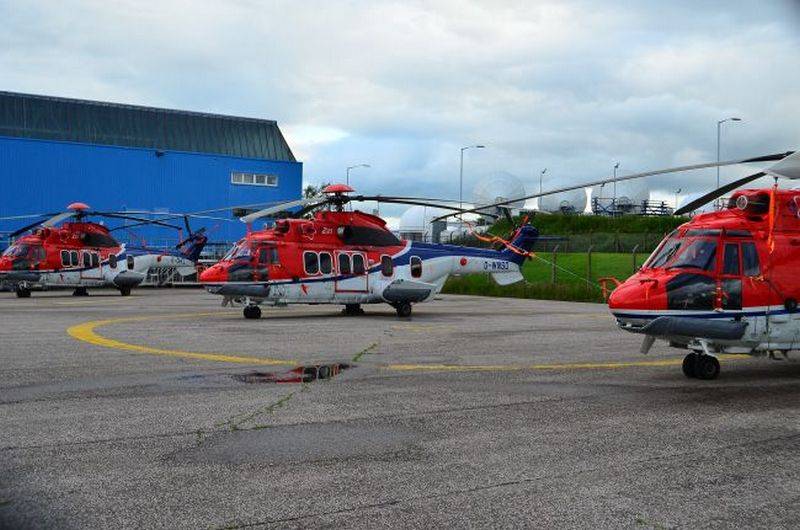 Decommissioned Airbus Helicopters H225 (EC225LP) helicopters
The delivery of the first four Airbus Helicopters H225 helicopters is planned for this year. They will be delivered to the new MIA response service for rescue and medical work.
As stated in the Ukrainian Ministry of Internal Affairs, the first batch of 37 helicopters will be delivered in two stages, in the second batch there will be 18 machines. Of the total number of machines supplied, the 21 helicopter will be the H225 model. Also according to the contract, the French will conduct training of Ukrainian pilots, a service center and a base for the overhaul of helicopters will be created.
But not everything is as good as they say in the Ukrainian Ministry of Internal Affairs. If two models of the supplied H125 and H145 helicopters are among the new machines, then with regard to the H225 helicopters, this is not true. According to French media reports, these vehicles will be shipped from the decommissioned H225 helicopter in the North Sea 29 on April 2016 after the accident of the HXNUMX helicopter.
The crash of Н225 in the North Sea off the Norwegian coast led to the death of 13 people due to the separation of the main rotor, which revealed problems with the reliability of the main rotor gearbox of the entire helicopter family and led to lengthy bans on the flights of НХNUMX helicopters.
Although at present the ban on flights of this model has been lifted, but the companies that operate the helicopter are trying to get rid of it by selling cars about "knock-down" prices. In the face of Ukraine, the French found a buyer for the majority of the non-flying H225 helicopter fleet, reports bmpd blog