Today on the "Military Review" published material on the statements of the Israeli Air Force commander, Major General Amikam Norkina about strikes on the territory of Syria. According to Norkin, Israeli planes attacked Iranian forces in the SAR, which launched "dozens of missiles."
After some time, the Israeli media, citing the same major general, published materials in which it was stated that during air attacks against ground targets, the X-Numx generation F-5 was used for the first time. According to Amikam Norkin, Israel is becoming the first country in the world to use American-made F-35 aircraft to attack ground targets. And these objects, according to Israeli sources, were the anti-aircraft missile systems of Iranian and pro-Iranian forces in Syria, including Al-Quds.
According to the commander of the Israeli Air Force, one of the locations of Al-Quds in Syria was the T-4 airfield, which, as is well known, was previously subjected to air strikes. At the same time, initially, in Israel, the delivery of those attacks did not comment on how they refused to comment, and whether the Israeli air force had against them or not. Now the commander of the Israeli Air Force map reveals.
Norkin said that F-35, which received the name "Adir" in Israel, was used against Iranian facilities in Syria twice.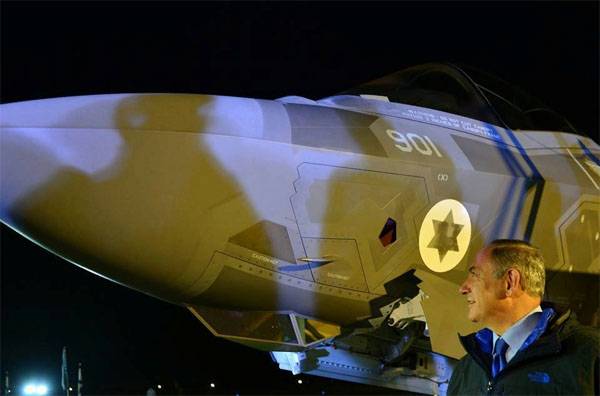 Details of the use of the F-35 are not given, but it is added that the use of these aircraft "significantly increases the ability to use funds
aviation
of another type. " Probably, the F-35 could be used, including for the suppression of air defense systems located on Syrian territory.
For reference: currently in the Israeli Air Force in service are nine F-35. The readiness to use them in combat was announced last year.