The US Marine Corps has adopted the first CH-53K King Stallion serial helicopter, Warspot reports with reference to the portal flightglobal.com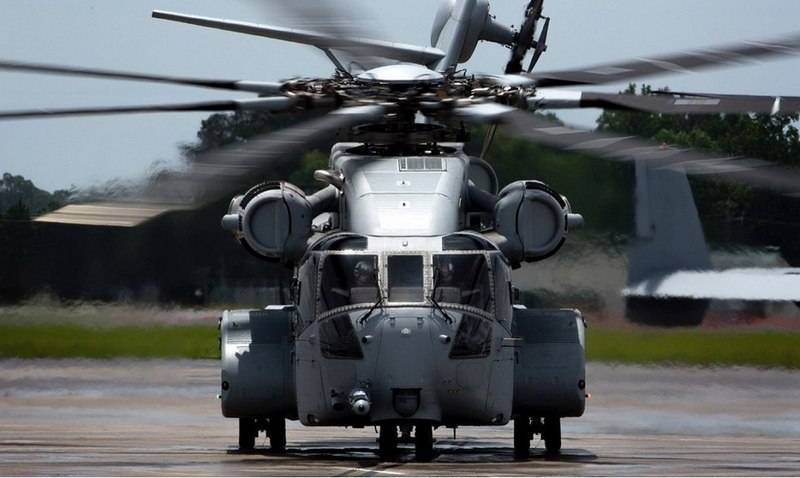 King Stallion is a heavy transport helicopter with a maximum take-off weight of almost 40 tons. The machine is capable of carrying over 13 tons of cargo on an external sling, and can accommodate up to 55 passengers in its internal compartment. The crew of the helicopter is from two to five people - in addition to the pilots, it can include three arrows to provide all-round protection.
The maximum flight range of the CH-53K is 840 km, the speed is 315 km / h. The helicopter is equipped with active and passive protection systems - in particular, the armored hull protects the crew and passengers from small-arms fire
weapons
, and active protection systems can protect the machine from damage by missiles. In total for the Marines plan to buy about two hundred of these machines. In addition, CH-53K helicopters are interested in Israel and Germany.
Externally, King Stallion is not much different from its predecessor CH-53E, but at the same time it is three times "stronger" than it. CH-53K King Stallion is a continuation of the CH-53 line, which is available from 1964 onwards. The new modification is the largest and most powerful in the Stallion family (English Stallion - stallion).
In March last year, the US KMP received a pre-production test sample from Sikorsky, and now a serial copy, fully operational, has entered service.