The OPCW's report on the 4 Himatak February in Saraqib, Idlib Province (Syria) is deeply perplexing, reports
RIA News
statement of the Defense Ministry.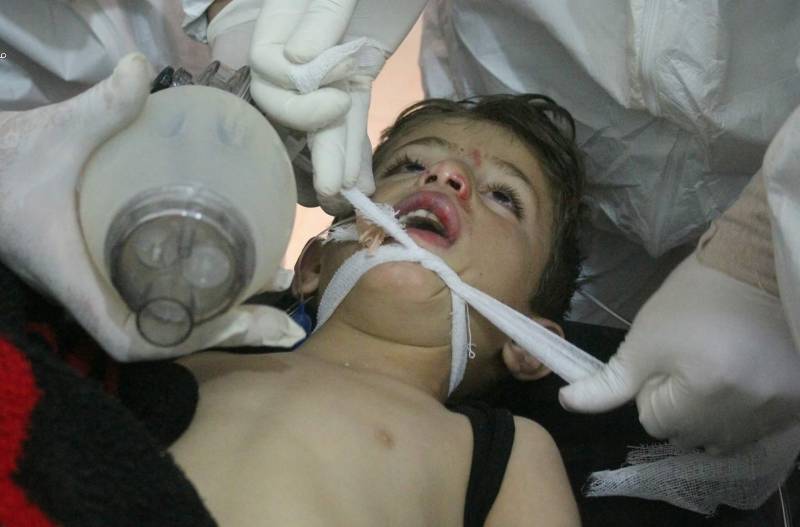 The report states that "samples taken in this area showed an unusually high concentration of chlorine in the environment." In addition, the testimony of witnesses and symptoms in a number of patients admitted to local medical institutions also indicate holding a himataka, which "has all the signs of similar past attacks by the Assad regime using chemical weapons against its own people."
In this regard, the Russian military department noted that the experts of the organization did not leave the place of "himataki", since Idlib is controlled by terrorists.
From the report it follows that "all the evidence available in the OPCW is photographs of some cylinders, messages from the Whatsapp messenger and transmitted by anonymous" activists "of the" sample "of the soil from the Himataki site, the commentary says.
The most important thing is that the report clearly states that all the information about the alleged himatak was obtained remotely from "non-governmental organizations", and above all from the notorious White Helmets,
stressed in the Ministry of Defense.
The military had the impression that "the OPCW does not have any convincing evidence."
One gets the impression that Damascus's involvement in the "Himataka" in the Syrian Duma, which served as a pretext for the US, British and French missile strikes on Syria, the OPCW simply does not have,
stated in the department.
Meanwhile, the State Department has already stated that "Russia, which promised the world in 2013, which guarantees the destruction of chemical stocks
weapons
in Syria, ultimately responsible for its further use there. "