Curtis Scaparotti, commander-in-chief of the European command of the USA, opened a new three-year program of military assistance to Washington for the Georgian army and a combat training center in Vaziani near the Georgian capital in Tbilisi, according to VZGLYAD from Tbilisi.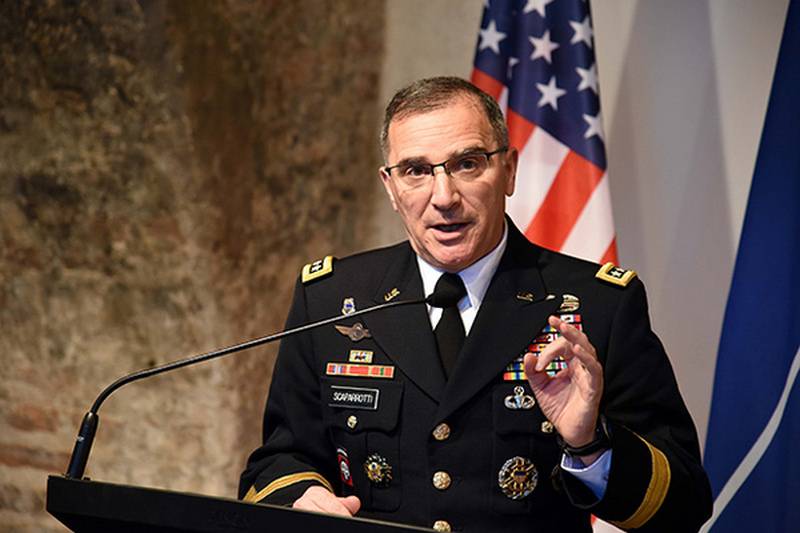 Georgian Defense Minister Levan Izoria said on this occasion that "cooperation between Georgia and the United States, both globally and in the military sphere, is entering a substantially new stage."
Earlier it was reported that the US will allocate 100 million dollars for military reforms in Georgia. As for the current US military training program of the Georgian military, nine battalions will be trained under three new standards within three years.
The US military has been instructing the Georgian army since the era of ex-President Eduard Shevardnadze. The essence of the new program is that they will prepare not only peacekeepers, but also regular units. As for future exercises with the Americans, if earlier Georgia on joint maneuvers mainly focused on training the military for peacekeeping missions, now the focus will shift to increasing the combat training of Georgian soldiers. The United States also provides for the transition process of the Georgian army from the Soviet and Russian
weapons
on american. Including Georgia, the Javelins have already been delivered.
The total amount of US financial assistance for the needs of the Georgian army from 1997 was 240 million.