UAZ Pickup cars armed with Kord heavy machine guns and AG-17 automatic grenade launchers are becoming familiar in the Russian Armed Forces. This technique is actively used in the course of combat training, writes "RG".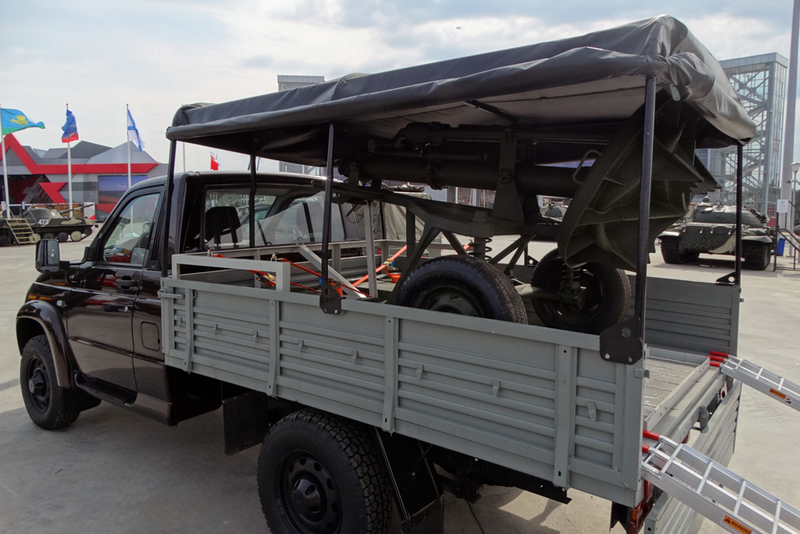 At present, a vehicle capable of transferring 120-mm mortars 2B11 has also been developed on the basis of UAZ. Thanks to this, artillery crews can quickly change positions, which significantly reduces the time to perform a combat mission.
Such a deployment of weapons provides hidden transportation mortar that is necessary to perform special tasks. Motorized riflemen or special forces are always happy if their actions are supported by such a powerful fire weapon, which makes it possible to effectively strike manpower and enemy defenses.
2B11 has the maximum firing range in 7,1 km. The rate of fire can reach 15 shots per minute. Calculation from 4 man leads
weapon
in a combat position in just one minute. Ammunition transported - shot 24. The gross vehicle weight with an 230-kg mortar is 2800 kg. Maximum speed - 135 km / h.