Coastal forces of the North
fleet
with the support of two Su-24 bombers, as part of the exercise, they destroyed conditional terrorists in "jihad mobiles" in the Murmansk region, the newspaper said
Make a star
.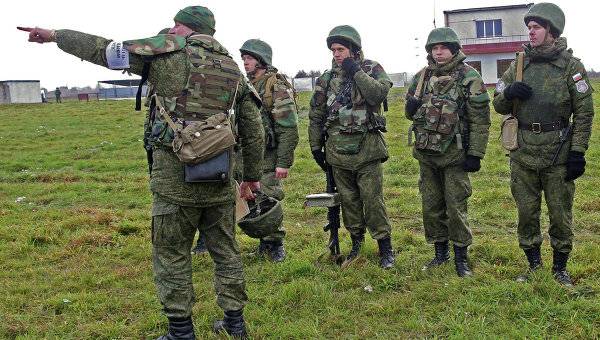 In the Polar region terrorists were neutralized on jihad mobiles. According to the legend of the exercise, groups of "terrorists" were discovered. They were located along the state border of Russia. According to intelligence information, the "enemy" possessed various types of weapons,
says the publication.
It is reported that "during the exercise, the servicemen of the Northern Fleet successfully repelled enemy attacks - the striking fire was fired from artillery, motorized rifle and
tank
divisions ". Conditional terrorists were stopped, and failed to break through the defenses.
The culmination of the exercise was the appearance in the sky of two Su-24 bombers. Airstrikes destroyed the reserves of the "enemy". Frontline pilots
aviation
they defeated an advancing "enemy" convoy in a remote area behind a series of hills that could not be reached by artillery,
writes a newspaper.
In total, about 1200 military personnel were involved in the event, more than 240 units of equipment were involved.
As the newspaper notes, "all participants in the" battle "are servicemen of the contract service, many of them participated in the special operation in Syria and actually contributed to the fight against the IG (the group is banned in the Russian Federation)."