Saudi Arabia will create its own nuclear
weapon
if Iran makes a similar attempt,
TASS
statement by the Foreign Minister of the Kingdom of Adel al-Jubeira.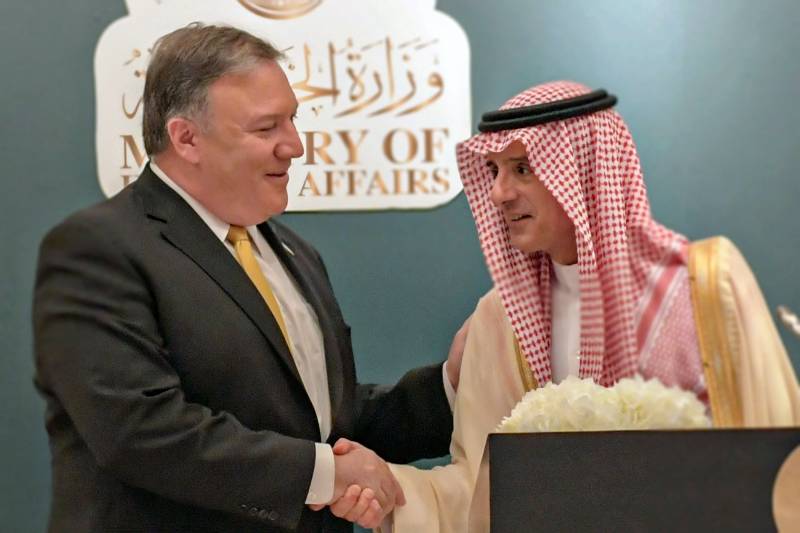 According to the minister, Riyadh supports Washington's decision to withdraw from the deal, as it "is inferior, has temporary restrictions, does not concern Iran's development of ballistic missiles, as well as their support for terrorists and interference in the affairs of the region's countries."
I believe that if Iran resumes its enrichment program (uranium) above the current level, this should entail the withdrawal of all other states from the deal and their reintroduction of sanctions against Iran,
Al-Jubeir said on CNN.
We will do everything we need to protect our people. We made it very clear that if Iran gains nuclear potential, we will do our best to do the same.
he said, answering the question whether Riyadh would create its own nuclear weapons in this case.
The minister believes that the US withdrawal from the nuclear deal will not lead to new crises in the Middle East.
I hope not. But it is understood that the crisis in the region began with the Khomeini revolution (in Iran) in 1979. Iran supports terrorists, creates such groups as Hezbollah, interferes in the affairs of other states. Iran is the cause of conflicts in the region
added Adel al-Jubeir.
According to him, "now Iran must be held accountable for the actions that it has taken, and the sanctions that will again be imposed on Iran will be a serious signal for the Iranian regime to change its behavior."
To the question of whether Riyadh could resort to military action, the minister replied:
We are trying at all costs to avoid direct hostilities against Iran, but this behavior on its part cannot continue. This is tantamount to a declaration of war, when someone supplies missiles to terrorists who launch them indiscriminately in your cities, civilians, what do you call it? Friendly gesture? Of course not.
Recall, Saudi Arabia accuses Iran of interfering in the affairs of the Arab states, supporting terrorists, as well as funding and supplying the Housits ​​in Yemen, who have recently significantly increased the intensity of the shelling of Saudi territory with ballistic missiles.