On May 9, the United States imposed sanctions on Russian structures and companies that, according to Washington, violated US non-proliferation legislation
weapons
mass destruction reports
Kommersant
.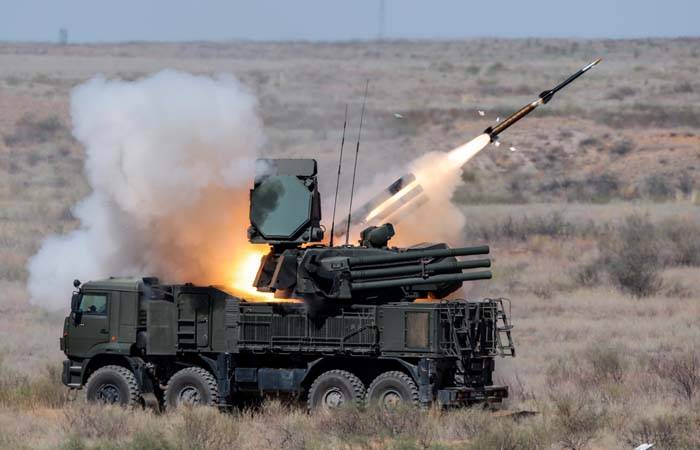 "As it became known, the 183-th anti-aircraft missile regiment and the 11-th training center of anti-aircraft missile forces were blacklisted due to the preparation of the Syrian and Iranian calculations of air defense "Armor-С1". Concern "BARL" has been punished by the United States for allegedly supplying components for North Korean satellites-scouts, the 18 Central Research Institute of the Ministry of Defense - for developing special equipment that allowed the DPRK to encode satellite signals, "the newspaper writes.
In total, the list includes 28 structures from Iran, Syria, Russia, Saudi Arabia, Turkey and the DPRK. All of them, according to the White House, to one degree or another helped Iran, Syria or the DPRK to develop cruise or ballistic missiles, thereby violating legislation on non-proliferation of nuclear weapons.
The loud statement, for which there is nothing - American law has no power on Russian soil. But the accusations are loud, like everything in the style of the current US administration,
This is how the high-ranking military and diplomatic source of the publication described the new sanctions.
The General Directorate of the General Staff of the Armed Forces of the Russian Federation has also been blacklisted.
You do not know what to blame, - blame intelligence: at least for work in Syria, at least for cooperation with Iran, at least for contacts with the DPRK,
said the source.
The Russian Foreign Ministry described the new restrictive measures as "a banal desire to be considered for the fiasco of a rocket attack against Syria in violation of international law."
According to the agency, this is evidenced by the inclusion in the US sanctions list of structures associated with anti-aircraft missile forces, "apparently for having been well trained and instructed by the Syrian air defense forces who shot down most of the missiles of the Western aggressors."
Washington cannot get rid of the illusion that by economic or military pressure Russia can be forced to abandon defending its own interests and the support of its partners,
Russian diplomats added.