The growing number of publications in the Indian press that the authorities should ignore the anti-Russian sanctions imposed by the United States and acquire the C-400 anti-aircraft missile systems from Russia as soon as possible attracts attention. Another actual call to speed up shipments published in an Indian newspaper
Millenium post
.
From the material:
The Indian Air Force needs Triumph C-400 to achieve parity with China, which has already acquired these complexes. But its acquisition will put India in a greater advantage over Pakistan. Triumph is expected to neutralize Pakistan's short-range nuclear missile Nasr. C-400 can be a turning point for India's air defense, because even the US and its Western European allies fear this air defense system. The complex was rated as highly developed.
weapon
interceptor from the list of missile defense systems. (...) The complex is also able to withstand airplanes that are protected by stealth technology.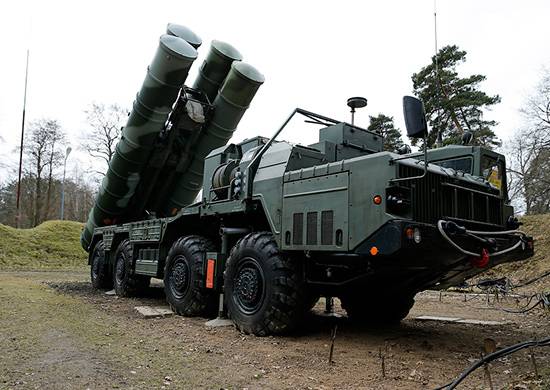 The author of the material Barun Das Gupta continues:
As for China, the "Triumph", which he acquired, according to some sources, has radar and missiles with much shorter ranges than those that Russians put in India. Despite the current friendship between the Russian Federation and China, Russians do not seem to trust the Chinese to the fullbecause the latest experience of reverse engineering weapons systems suggests that China intends to produce them independently, violating the intellectual property rights of the country that originally developed the complex.

India is going to buy five Triumphs. Three will be deployed in the West against Pakistan and two in the North against China. Once the transaction is completed, delivery is expected to be completed in four and a half years.