The French newspaper Le Monde published an article stating that "Russia is gradually expanding its military presence in the Central African Republic after signing a bilateral agreement in December 2017 of the year."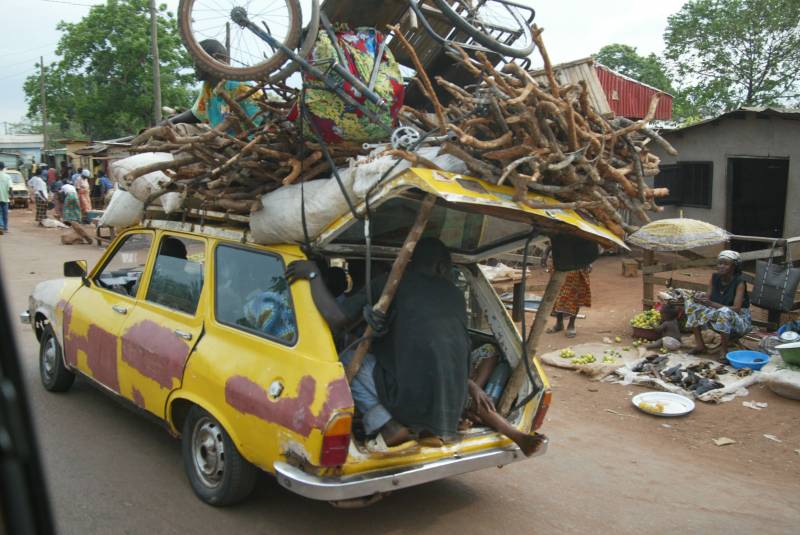 According to the newspaper, we are talking about the military, mercenaries, businessmen and shady advisers.
"The facts are well known to all. After the meeting of Central African Republic President Fosen-Arshanzh Touadera in Sochi in October 2017, with Russian Foreign Minister Sergey Lavrov, Moscow asked the UN Security Council to exclude from the embargo on the supply
weapons
in the Central African Republic to transfer military equipment to the government and launch a training program for local armed forces. In December, permission was obtained, and the Russian army's IL-76 conducted the first flight to Bangui Airport on January 26, "the article cites
bmpd
.
The agreement involves the supply of grenade launchers, machine guns, machine guns and pistols, as well as training in the use of these weapons of two battalions - 1 300 people.
Russians have already been seen "in the presidential administration, in some ministries, with CAR soldiers under guard, with patrols in the streets and even in Lebanese supermarkets on Bogand Avenue, and some of them were noticed even in the provinces," the article says.
Locals, looking at the Russians, allegedly realized that not all of them were officers of the Russian army. "Russia is completely" Americanized ": in addition to five military intelligence officers, almost all other Russians in the CAR work for two private companies, Seva Security Services and Lobaye Limited," the newspaper writes.
Their first official appearance took place on March 30 at the Bangui football stadium on the occasion of the second anniversary of the election of the Tuadera. "These fighters quickly drove out the Rwandan soldiers of the UN mission in the CAR, who previously provided security for the head of state. Those are now standing in parking lots and at the closed doors, while the Russians are directly under the president, and also have unlimited access to his schedule and surroundings. The administration confirms the appearance of a "detachment of Russian special forces to enhance the security of the president" without further clarification. "
In addition, the author says, the Russian shadow adviser also turned out to be under the head of state. This "director of security coordinates the work of bodyguards," a local source said.
Russian activities in the region along the axis through Sudan and Angola are worrying Americans. But this is the choice of the CARs. In addition, the Russians do not use such methods as we do. They shamelessly bribe everyone who opens the right doors for them,
quotes the publication of a French diplomat.
The author recalls that in addition to the relaxation of the UN Security Council and military agreements, mineral exploration contracts were also signed - "the country has rich resources of diamonds, gold and uranium, but its potential is used poorly because of war and chaos".