The Iraqi Air Force published on Facebook official statistics on the participation of its aircraft in combat operations against an IG group (banned in the Russian Federation).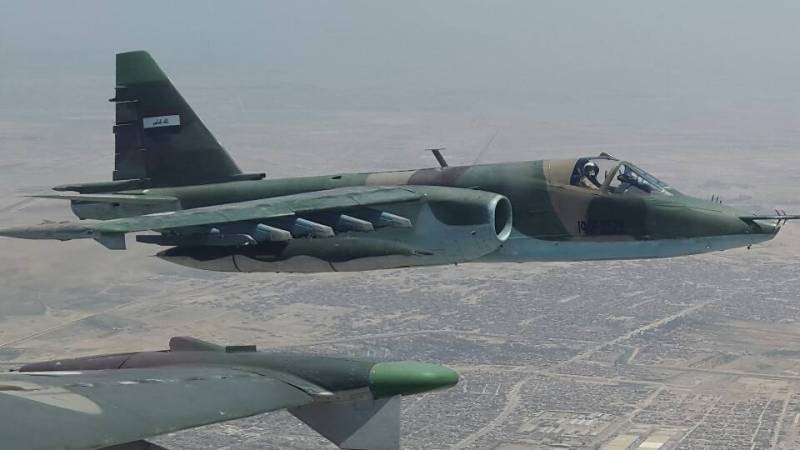 Application period
aviation
determined from June 10, 2014 to December 31, 2017.
In particular, it is reported that during the specified time, the Su-25 attack aircraft of the Iraqi Air Force (in 2014-2016 Iraq received from Russia, Belarus and Iran a total of 22 of the Su-25) made 3562 combat sorties, while the Lockheed Martin fighters F-16IQ (from 2015 to the end of 2017, Iraq received 18 airplanes from the USA) - only 514 sorties, another 398 sorties made light combat aircraft L-159 (in 2015-2017 were delivered from the Czech Republic 13 aircraft), comment on the aircraft XNUMX ", comments on XNUMX-XNUMX from the Czech Republic XNUMX aircraft" blog
bmpd
.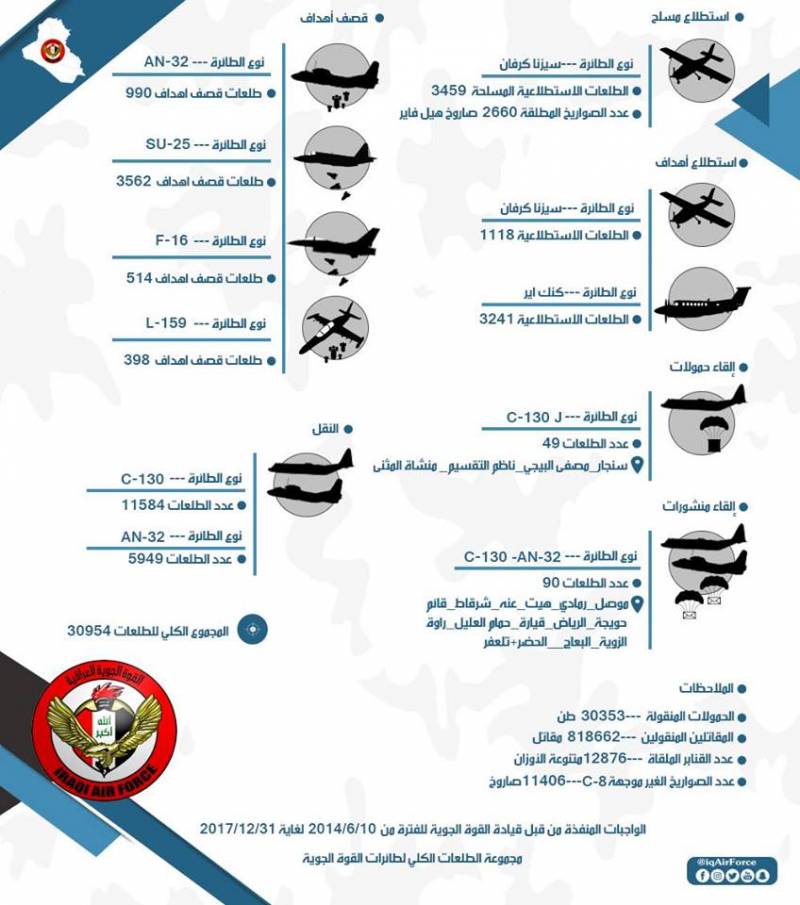 In addition, "X-NUMX attack flights for bombing were made by six An-990B military transport aircraft, and finally, 32 combat sorties — light reconnaissance-attack aircraft Cessna AC-3459B Combat Caravan, which were available in only three units (in 208 the year were delivered three more), while they were released 2017 missiles Hellfire ", said the resource.
Noteworthy is also extensive use of reconnaissance aircraft (3241 aircraft fly Beechcraft 350ER / ISR missions and 1118 Cessna RC-208B) and military transport aircraft (11584 transport aircraft sorties Lockheed Martin C-130E / J-30 and 5949 transport missions An- 32B).