Urgent information comes from Yerevan. It is reported that the Prime Minister of Armenia Serzh Sargsyan, who took this post after resigning from the presidency, resigned. Earlier, data was published that Nikol Pashinyan, the leader of the protests, was released from custody.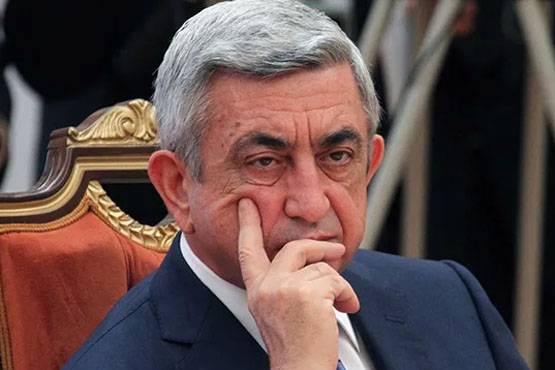 Thus, the authorities fulfilled the main demands of the protesters. The protest actions in Armenia began precisely after it became known that Sargsyan was confirmed as head of the cabinet of ministers.
The text of Sargsyan's address to the citizens of Armenia is published:
Dear compatriots! I appeal to all citizens of the Republic of Armenia: the older generation and young people, women and men.
I appeal to those who, day and night, stand in the streets with the call "Refuse Serge" and those who have difficulty getting to the workplace to fulfill their duty. I appeal to those who watch live broadcasts for days and those who ensure public safety. I appeal to the brave warriors and officers at the border, I appeal to my comrades in
arms
. I appeal to party members, all political forces and leaders. I appeal for the last time as the head of the country. Nikol Pashinyan was right. I was wrong. In the current situation there are several solutions, but no one will go. This is not for me. I leave the post of the head of the country, the post of prime minister of Armenia. Street traffic against my premiership. I fulfill your requirement.
Peace, harmony and logic of our country. Thank you
17 was officially appointed as Prime Minister Serzh Sargsyan.