The US Department of State once again stated that Russia "is obstructing the investigation by the OPCW mission in Eastern Gut." This statement was made against the background of the fact that the OPCW's mission should work in the Duma like a week, but every time there are some excuses to postpone their work. The other day in the Secretariat of the Organization for the Prohibition of Chemical
weapons
announced that the mission would not begin its work while in the Duma "security problems persist". The fact that people live against the backdrop of "security problems" in Syria over the years is ignored by the OPCW.
US State Department spokesman Heather Nauert announced that Russia also "cleans away the places where chemical weapons were used."
From the statement nouert:
We believe that this is an attempt to carry out their framed investigation. Russian officials, along with the Syrian regime, we think, are working to clear out the sites of the alleged attacks and remove evidence of the use of chemical weapons.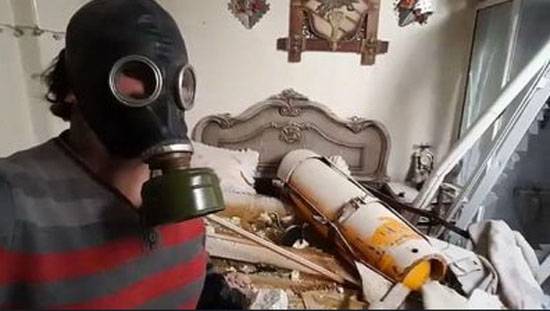 When Mrs. Nauert was reminded of the numerous fakes revealed in Eastern Gute (talking about the White Helmets), she stated that Russia "puts pressure on people", so they "say what Russia needs."
In general, this would be surprising, if only one simple fact is not taken into account: the West organized a provocation in Eastern Ghouta on exactly the same principles as in Khan Sheikhun, with the sole purpose of saving pocket terrorists. But Operation Salvation failed, and therefore they will now continue to carry a disinformational heresy, in every way inhibiting the beginning of the investigation from the same OPCW. In fact, it has already been announced that if the OPCW does not find traces of the use of chemical weapons in the Duma, it means "Russia has cleaned up everything". And there is no evidence and never will be, as usual.