The company "Tupolev" has already begun to build a new version of the upgraded strategic missile carrier - Tu-160М2. It is reported by the news agency
Interfax
with reference to the general director of the company Alexander Konyukhov.
According to the head of the Tupolev, the first aircraft in the guise of the Tu-160М2 is already under construction. It is noted that the Tu-160М2 has a "fresh glider".
Alexander Konyukhov:
Tu-160M2 - a completely new aircraft. And Tu-160M - modernization of the aircraft in service. Tu-160M will be released for flight tests in 2019, and will complete them in 2021. At the same time, tests of the Tu-160М2 will be launched in parallel.
The new strategic missile carrier, as stated, will have greater speed and range. In addition, it will be equipped with completely new means of hitting targets. The rocket carrier fleet is planned to be updated by 2030 year.
For your information:
Tu-160, adopted in 1987, is aviation Long-range aviation complex. The aircraft is capable of carrying up to 40 tons of bomb load at a speed of over 2,2 thousand km / h over a distance of about 14 thousand km.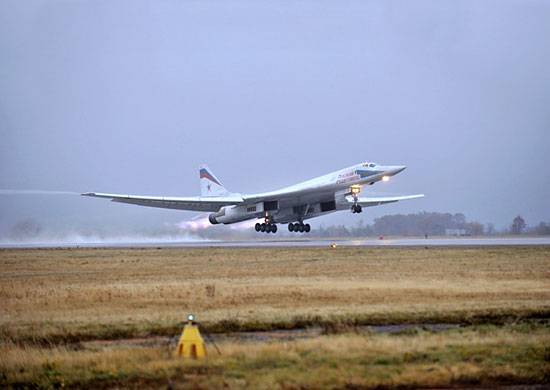 To date, the aircraft set the 44 world record.