Senior Pilot Instructor of the Air Force of Kazakhstan, Lieutenant Ardana Botai made her first independent flight, reports
press office
Ministry of Defense of Kazakhstan.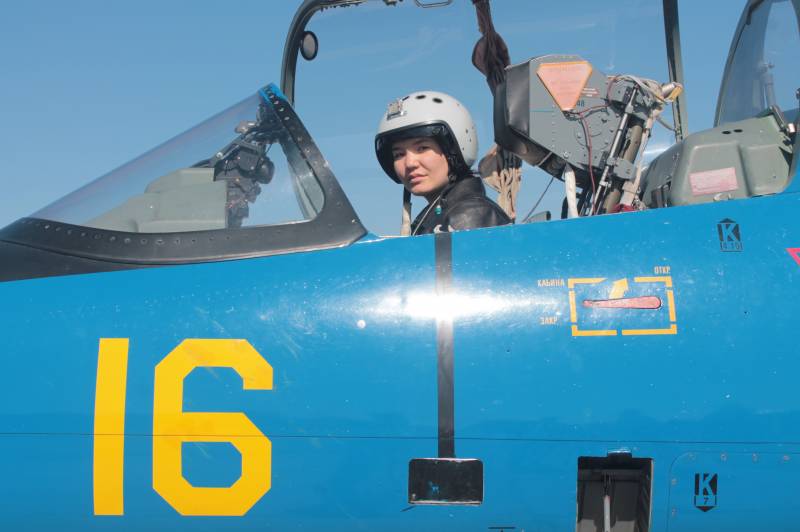 Senior Pilot Instructor Lieutenant Ardana Botai in the cockpit of a combat training aircraft of the L-39 Balkhash Training Aviation Center
.
"On the basis of military unit 53898 (Balkhash training
aviation
center) Air Force of the Air Defense Forces of the Republic of Kazakhstan Air Force Senior Instructor Pilot Lieutenant Ardana Botay made her first independent take-off on a combat trainer L-39, "the release said.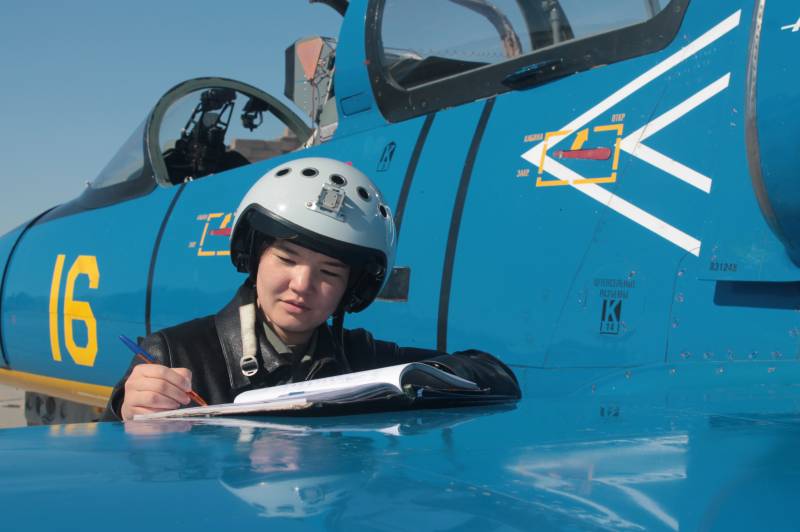 The first thing we strive to inculcate in young flight crews is responsibility, patience and the ability to independently make the right decisions.
quoted by the press service of the squadron commander Major Samat Mukayev, who prepared Ardan.
The pilot must be confident in his abilities and today Lieutenant Botay has coped with this task,
added Mukaev.