The head of the US Strategic Command, General John Heithen, confirmed that Russia and China are conducting hypersonic tests.
weapons
. US intelligence is closely monitoring this work, he added.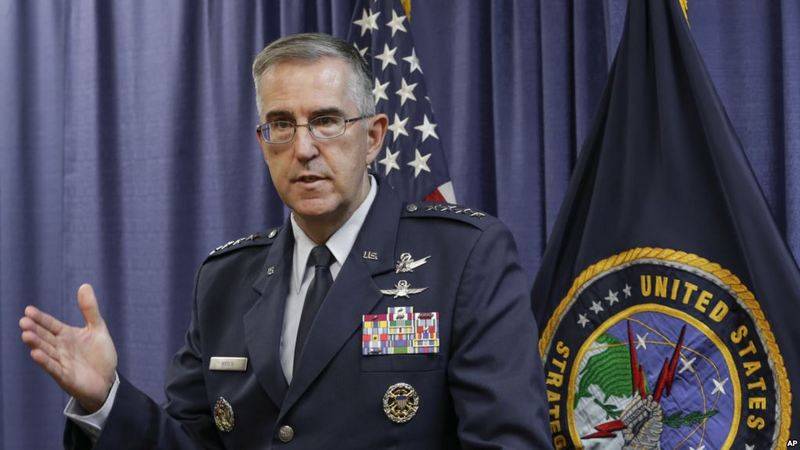 I will not tell you about the means that we use, and will not mention the technical features of Russian missiles. But I can say that we watched Russia and China test the hypersonic capabilities of the new weapon.
- General Heithen told reporters at the Space Symposium in Colorado Springs.
We take the words of Vladimir Putin very seriously. You have to believe everything he said - this weapon works.
- quotes Heiten Defense News. The general expressed the wish that the US be more actively engaged in hypersonic weapons, since after unsuccessful tests in the past, work on this topic was practically stopped.
Also, the head of Strathkom admitted that missile defense systems deployed in Alaska and in California are not designed to fight hypersonic weapons.
Having our own ammunition of this class will help the United States in solving only one part of the problem. The other - protection against enemy hypersonic missiles - is still under consideration. Modernization of missile defense systems will require at least a few years, it can not be bothered
- said the general
Earlier, US military expert Dave Majumdar refused to recognize the "Dagger" as a hypersonic rocket on the grounds that she had an "engine of the wrong system." At the same time, Majumdar acknowledged that the "Dagger" was flying on a hypersound, RG-Sil