It turns out that the mission of the Organization for the Prohibition of Chemical
weapons
, which arrived in Syria a few days ago, has not yet begun work in the suburbs of Damascus Duma. It became known that the staff of the OPCW mission refer to the lack of permission at the moment from another mission. This is a UN security mission. This mission is also located in Eastern Gute, but for some reason it will not notify the OPCW that it is high time to begin work.
On a very strange situation reports the envoy of the SAR to the United Nations Bashar Jafari.
According to Jafari, official Damascus hopes that at least today (18 of April) representatives of the OPCW expert group will begin to fulfill their duties in the Duma.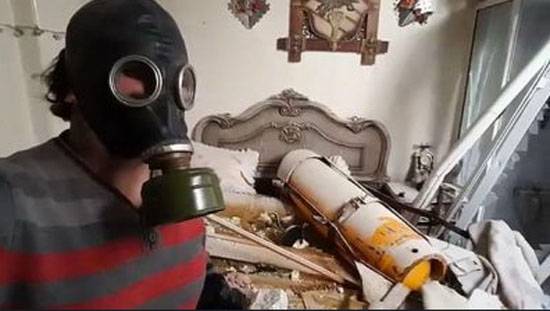 Recall that, on the eve of this, in the Eastern Gut, the Russian military personnel of the RCBZ units discovered a chemical laboratory of militants, in which not only poisonous substances ready for use were found, but also numerous components for their creation. A chlorine bottle was found, as well as components for the production of sulfur mustard.
The UN security mission does not explain why the work permit of the OPCW mission in Eastern Gute was not issued.