The American press publishes the details of the Israeli air force launching a missile attack on the Syrian military airfield T-4. Recall that, officially, Israel has not yet recognized that it was the Israeli aircraft that struck.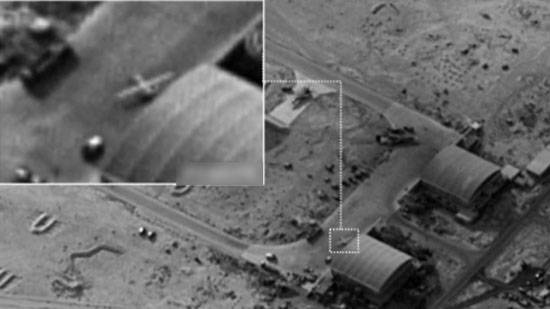 Newspaper
The Wall Street Journal
comes out with material that reports on the main objective of the Israeli missile strike. WSJ writes that the Israeli Air Force attacked Iran's air defenses deployed on T-4. It is added that the elimination of Iranian air defense weapons allows Israel to continue bombarding military facilities in this (and not only) area of ​​the SAR in the future.
The article noted that the rocket attack on the Syrian airbase was "silently" supported by the United States of America. A few hours before the departure of the Israeli Air Force aircraft, Prime Minister Netanyahu spoke with US President Donald Trump.
Meanwhile, in the Israeli media publish satellite images of objects in which Israeli intelligence identified the Iranian military presence in Syria. In addition to the airfield, T-4 includes facilities in the province of Aleppo, Deir-ez-Zor, as well as Damascus International Airport.
Sky News TV channel claims that Simorgh and Pouya Air airlines carry out transportation
weapons
and the personnel of the Iranian Islamic Revolutionary Guard Corps in Syria. It is noted that Israel may strike at the identified targets in the near future.