Information about the real massacre in one of the US prisons leaked through democratic stratum and putting in the first place exclusively the truth and freedom of speech of the American media. This is one of the largest prison for men in South Carolina - Lee Correctional Institution (LCI). This is a high-security correctional facility.
According to the latest data, the prisoners, who were in the colony around 2-x thousand, staged a riot. To suppress the uprising of prisoners in Bishopville, where the colony is located, several special units of the US National Guard were sent. As a result, the rebellion that lasted more than 6 hours was suppressed in a "democratic" manner. The triumph of democracy led to the fact that as a result of the National Guard, seven prisoners were killed, and at least 17 were injured of varying degrees of severity. It is noted that against the prisoners used automatic rifle
weapon
.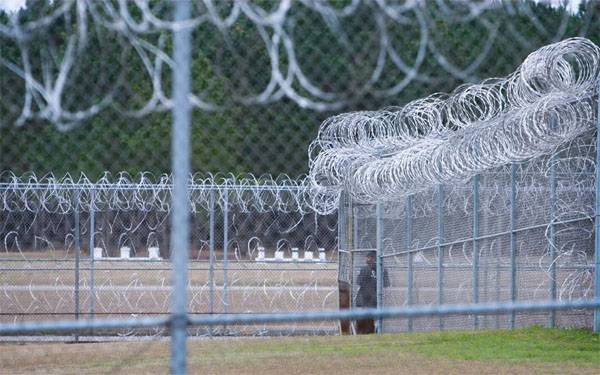 It is known that none of the policemen, national guardsmen and prison staff were injured.
It is noteworthy that this information is now confirmed in the American version.
Wikipedia
where the same seven claimed the death toll in the colony of South Carolina.
Where are the international human rights defenders, where their statements about the need to give them the opportunity to visit the Lee Correctional Institution? Oh yes, this is the death of prisoners in a democratic country, and therefore human rights activists have no cause for concern ...