The veto of the Russian permanent mission to the UN Security Council on the resolution on the mechanisms for investigating chemical attacks in Syria was an attempt to block any such investigations, leads
RIA News
Prime Minister Theresa May Report to the British Parliament.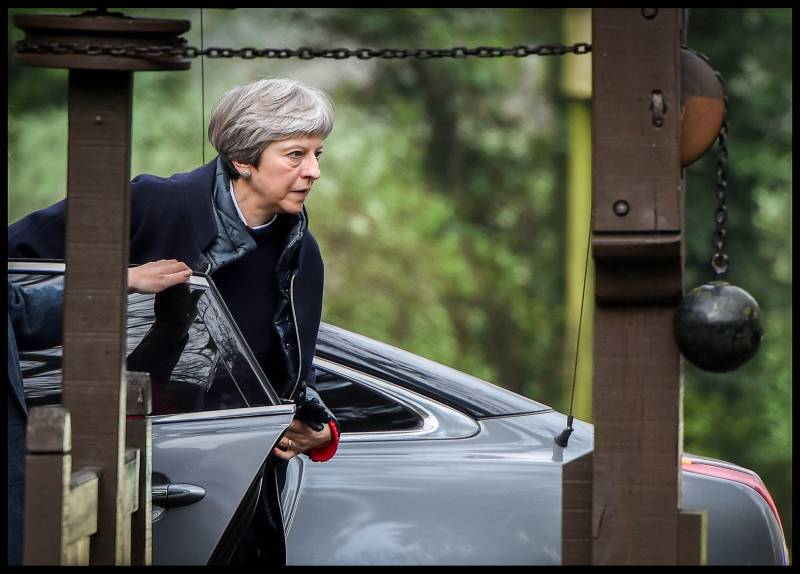 There were clear attempts to block any proper investigation, as we saw in the case of the Russian veto at the UN earlier in the week. We cannot hesitate to alleviate the suffering of the civilian population caused by chemical attacks.
weapons
,
the report says.
However, she repeated the position of the British government, who accused the Syrian authorities of a chemical attack in the city of Duma.
The inspectors with the mandate of the UN Security Council investigated the previous attacks, and in four cases they came to the conclusion that the regime was responsible for them. We are confident in our assessment that it is the Syrian regime that is most likely responsible for this attack, and this repetitive pattern of behavior means that the regime is more likely to continue using chemical weapons,
The agency quotes an excerpt from the text of the report, which the Prime Minister will address to British lawmakers today.
Recall 10 April, the UN Security Council voted on two draft resolutions on the establishment and mandate of a new mechanism to investigate the use of chemical weapons in the SAR. The project proposed by the Americans blocked Russia. The document submitted by Russia was also not adopted, since it did not receive the required nine votes in the Security Council. After that, Moscow put to the vote another project - in support of sending experts of the OPCW to the Syrian Duma and supporting them, but he did not get the necessary majority.