In 2020, the troops for trial operation will receive the first batch of heavy flamethrower systems "Tosochka", leads
Rossiyskaya Gazeta
the message of the deputy head of Tekhmash Alexander Kochkin.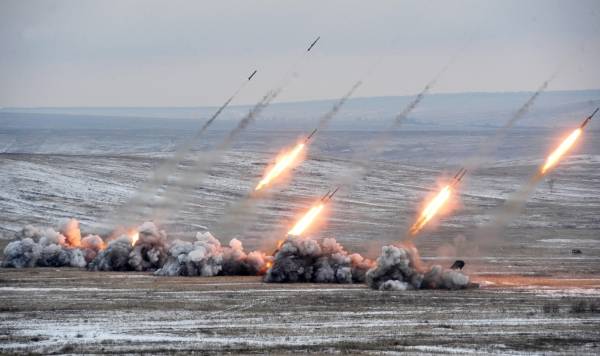 Development work (OCD) is being carried out. Now we are at the stage of manufacturing prototypes for preliminary tests. Let's hope that next year we will successfully complete this stage,
said Kochnik.
According to him, "such a short time for testing is explained by the fact that the combat module of the system remains unchanged." A feature of the system will be wheeled chassis.
"Recent armed conflicts have confirmed the relevance and effectiveness of self-propelled heavy flamethrowers. Russia, by the way, is the only country in the world that produces such
weapon
. In 2017, shipments of rockets for the TPS Solneppek increased 8,6 times, "writes the publication with reference to the concern's representative.
The newspaper reminds that the "Solntsepeki" successfully used in Syria. Reliable protection of TOC on the tank course allowed them to work at the forefront, firing direct fire. However, the tracked vehicles are not very mobile even in the conditions of a modern war, where there is no common front line, but local operations, the equipment must be regularly transferred to the place of use on trailers, saving tracked chassis and saving the roads. It is rather troublesome and unsafe.