Saudi Crown Prince Mohammed bin Salman stated that he was "very concerned about the number of victims of chemical
weapons
in Eastern Gute. " According to Bin Salman, Riyadh "knows about at least 60 victims." From where Riyadh has such data, the crown prince, of course, reported. Oh yes. He "has them, but they are too secret" ...
It is also reported that bin Salman announced his readiness to join the next American military
adventure
coalition. We are talking about calls from Washington to their "allies" in order to create a strike force, which is planned to be used for aggression against Syria.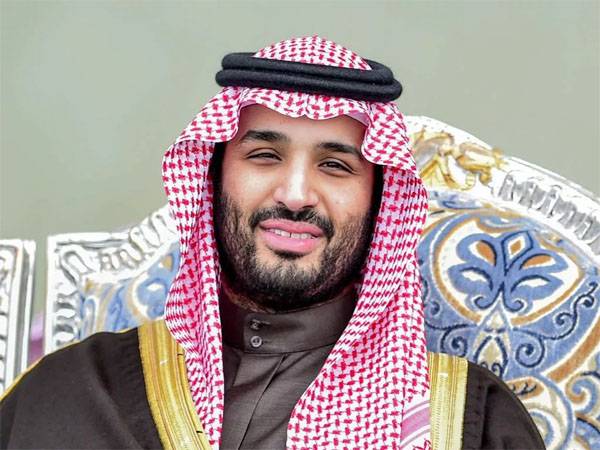 Saudi Prince during a joint press conference with the President of France:
If our union envisages such steps, then we will undoubtedly be present there.
So bin Salman answered the question of whether Riyadh is going to devote forces and means to strike at the "bloodthirsty Assad."
Recall that earlier Russia invited the experts of the OPCW mission to advance to the Eastern Guta and check reports of the alleged use of CAA chemical munitions. The OPCW agreed in principle, but the actual visit by the mission to the suburb of Damascus is still being postponed. It should be noted that in the case of similar accusations from the West against Bashar al-Assad, allegedly in applying sarin in Khan-Sheikhun last year, the OPCW never reached the Syrian city, declaring that it was "unsafe". As you know, then Trump gave the order to attack the Tomahawks of the air base Al-Shairat SAR Sun.