Around midnight Moscow — some time before the launch of a missile attack on the Syrian airbase T-4 — on the Facebook page of John McCain, who had almost abandoned the direct execution of senatorial duties, called for the American president to "repeat the retaliation action" against Bashar Assad's troops. According to McCain, "one cannot ignore the new facts of the use of chemical
weapons
Asad.
Recall that in the US, the CAA is now being accused of allegedly using chemical weapons in the suburbs of Damascus Duma. At the same time on Twitter, the American President Trump called Assad an "animal", for the actions of which "Russia and Iran are responsible".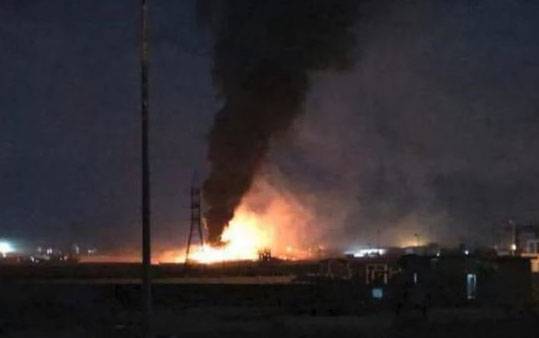 In Syria, accusations of using chemical weapons in the Duma have been called the next "crazy hysteria" of the United States, hoping to save the terrorists occupying the Duma. In a statement, the Syrian command says that only a complete ignoramus or outright provocateur can talk about the use of the CAA chemical weapons in the suburbs of Damascus, given that the units of the CAA
they themselves are in Eastern Gute
, occupying quarter by quarter in a suburb, partly held by terrorists.
McCain:
Crimes against humanity became the trademarks of Assad in his merciless campaign against the people of Syria, which killed more than half a million people and forced 11 million to flee their homes. President Trump quickly responded to Assad along with Russian and Iranian governments on Twitter. Now the question is, will he do something about it? The president reacted strongly when Assad used chemical weapons last year. He must do it again and demonstrate that Assad will pay a high price for his war crimes.
After some time sun
unspecified
at the moment, states have hit the T-4 airbase in the province of Homs