Details continue to be received on the launch of a missile attack on the Syrian airbase T4 in the province of Homs. It became known that about two dozen cruise missiles reached their goals. 8 missiles were intercepted by air defense systems.
The United States continues to deny its involvement in the airstrike, although in the event of an attack on Al-Shairat air base last year, Trump immediately announced that it was a strike from an American warship.
Against this background, the network is discussing the question of what could have been done from an Israeli submarine or using means
aviation
. The Lebanese television channel Al-Mayadin reports that at the time of the shelling of the air base with missiles that flew through Lebanese airspace, Israeli Air Force planes were seen in the air.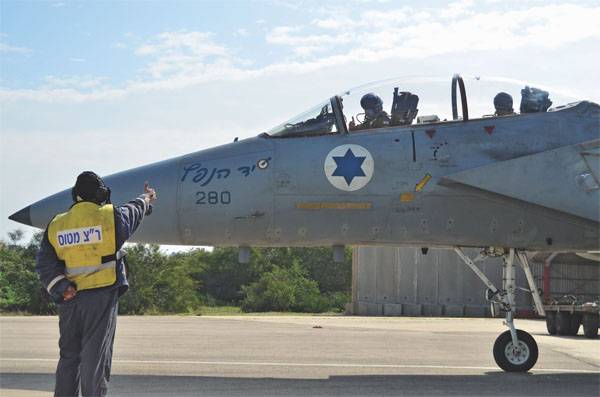 It became known that the press service of the Israeli army refused to comment on information about the possible involvement of the Air Force or the Israeli Navy in the attack on the T-4 military base.
At the same time, it is commented on social networks like this: "If the United States or Israel are involved in the attack, then in any case they could not have been unaware that Russian military personnel could be at the Syrian airbase in Homs province".
The Russian defense ministry has not yet published official comments on the situation on the T-4.