Jens Stoltenberg declined to name specific countries that are participating in the program of joint NATO nuclear missions, advising the student who asked this question to look for information on the world wide web, reports
RIA News
.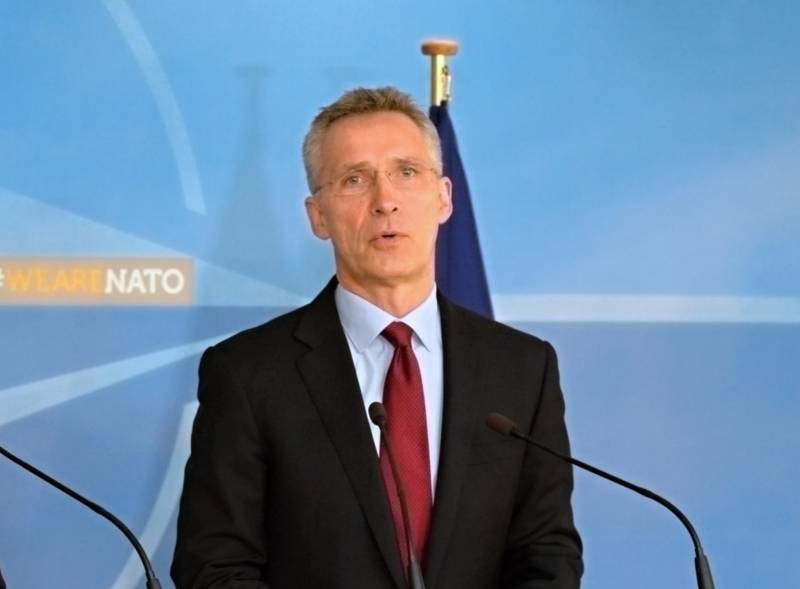 Earlier, the head of the Ministry of Foreign Affairs of the RRF, Sergei Lavrov, said that the preservation of non-strategic nuclear
weapons
The United States in Europe, as well as the practice of "joint nuclear missions," impede nuclear disarmament. He noted that "non-nuclear members of NATO are involved in the planning of the use of nuclear ammunition." It should be clear to everyone, "that the US military is thus preparing the armed forces of the countries of Europe to use tactical nuclear weapons against Russia," the minister added.
The practice of nuclear sharing has existed for many years at NATO. It means that the United States has weapons, while other countries of the alliance have means of delivery, such as airplanes. That is, different countries work together to ensure nuclear potential ... It's not outdated, we still need it,
declared the Secretary General of the North Atlantic bloc, speaking in the American Dallas.
I can not comment on which countries are part of the arrangements (under this program). You can google it yourself and decide whether you trust this information or not,
advised Stoltenberg to the young man who asked the appropriate question. After these words in the hall there was laughter.
The speech for the university students in Dallas was announced by the press service of the alliance.