The Security Service of Ukraine reported on the "disclosure" of the next high-profile assassination. The Security Service of Ukraine claims that the attempt on the deputy of the Verkhovna Rada Igor Mosiychuk was coordinated by an employee of the Main Intelligence Directorate (GRU) of the Armed Forces of the Russian Federation, Radio Liberty reports.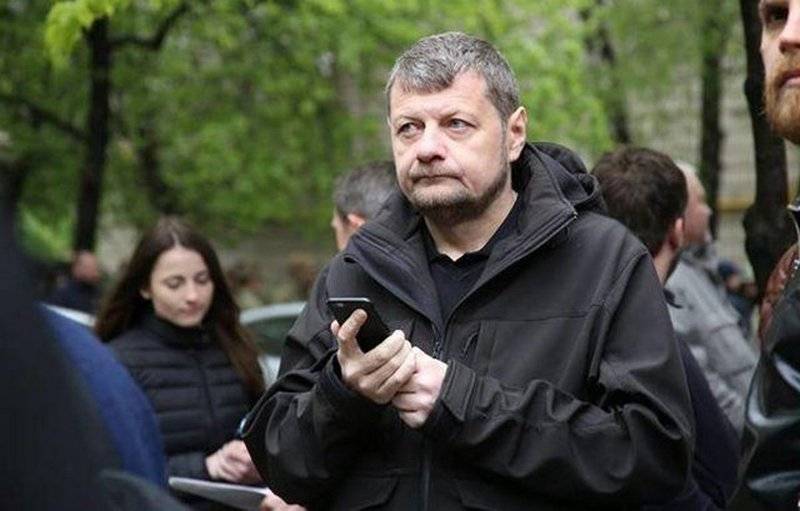 The representative of the GRU and the accomplices used a garage in one of the cooperatives to prepare the terrorist attack against Mosiychuk. They found there
weapon
and explosives
- the first deputy head of the Security Service of Ukraine, Viktor Kononenko, told reporters.
According to him, one of the defendants in the case by the name of Myatnik has already been detained, others are on the wanted list. Charges are brought against them in absentia. At the same time, the SBU admits that the suspects "may have other accomplices."
Kononenko added that, according to the SBU, an employee of the GRU of the Russian Federation traveled to Ukraine on a fake Ukrainian passport, "made specifically for the terrorist attack against Mosiychuk."
The goal is to wreak havoc, provoke intensification of confrontation. But it was needed Mosiychuk. Why - tell you later
- added the deputy head of special services.
Recall, Mosiychuk was injured in an explosion that thundered in the evening on October 25 near the office of the TV channel Espresso in Kiev. Two people died, including a parliamentarian's security guard and a passer-by. Besides the deputy, two more suffered. The explosion was qualified as a terrorist attack, the investigation was conducted under the control of the SBU.