On the Crimean peninsula there are new 55ХХNNXXМ "Nebo-M" radar stations that allow you to monitor the situation in the airspace over the entire Black Sea basin, according to
News
.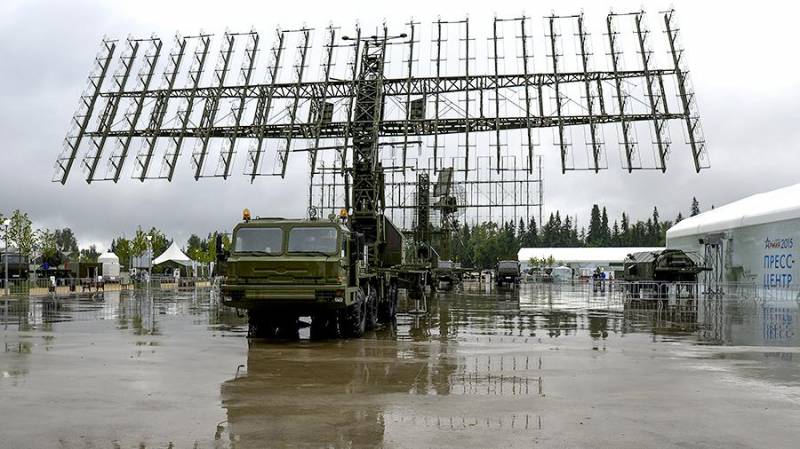 New radar transferred to the Crimea at the beginning of this year.
"The Sky-M system belongs to interspecific radars of high and medium altitudes and is the most perfect in its class. It is notable for noise immunity and maximum automation of all processes. The complex is able to see up to 200 targets flying at speeds up to 18 thousand km / h, within a radius of up to 1800 km and at altitudes up to 600 km. The radar can detect, accompany and capture targets outside the atmosphere, "the newspaper writes, citing military experts.
The complex 55Ж6М was created on the basis of 4-x high-traffic vehicles BAZ 6909-015. Three of them are meter, decimeter and centimeter radars, respectively. The fourth machine is a control and information processing point.
According to the former head of the anti-aircraft missile forces, Alexander Gorkov, "with the help of 55Ж6М you can control the airspace up to the Bosphorus and Dardanelles".
These are early warning stations that allow you to control the air situation, track activity
aviation
and identify potential threats on distant approaches,
Gorkov explained.