Telegram-channel Directorate 4 publishes materials, which say that in Syria were fired vehicles with US troops and their "allies." It is stated that the shelling of vehicles of the US armed forces and the Syrian Democratic Union occurred on March 30 on the Tel Abyad-Al-Haseke route. At the same time, the aforementioned messenger channel, which monitors the activity of militants in the Middle East, reports that the shelling began after the lead car blew up at an explosive device laid in the direction of travel.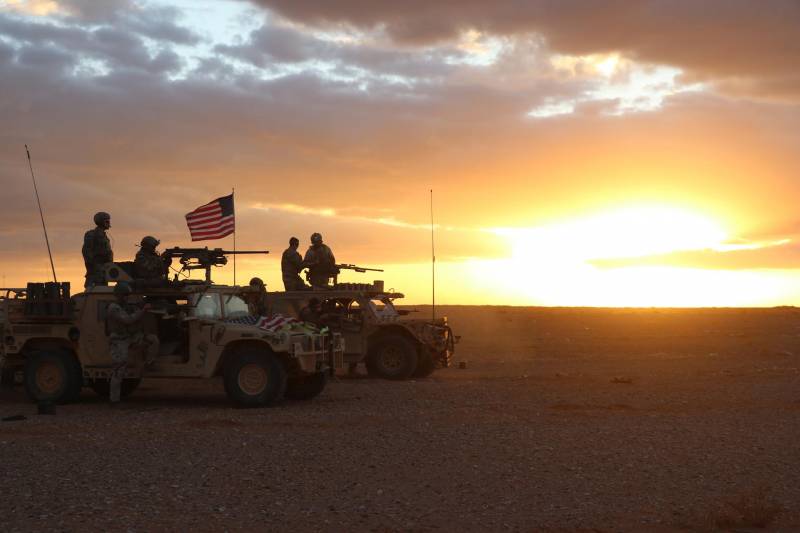 As a result of the attack, a group that calls itself the National Self-Defense Forces, two cars were destroyed. In this case, no photos and videos from the scene will not be published.
Recall that on the eve of the messenger channel circulated information that the Syrian group carried out, according to some data, mortar shelling of a US military base near the village of Ain Issa in the province of Rakka. Information about the victims has not yet been reported.
"Military Review" told
about this bombardment. The Syrian group stated that its main goal is the liberation of the territory of Syria from the American and pro-American forces.
Earlier, US President Donald Trump said that he was preparing soon to decide on the withdrawal of the US military contingent from the ATS. According to him, "the time has come when other forces in Syria must maintain order." What kind of power, Trump did not specify.