The Syrian army continues to actively use rocket launchers on the BMP-1 chassis. Military experts consider them to be somewhat similar to Russian TOC-1A, writes
Messenger of Mordovia
.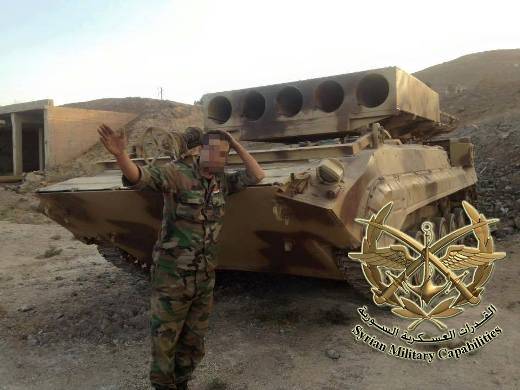 "These MLRS are designated as" Volcano ". Guides and ammunition themselves for them are made in Syria. In production, elements of serial products previously purchased abroad are used, "reads the publication by Dmitry Lemeshko.
Experts note a fairly high quality products. However, the main disadvantage of the installations, according to experts, is the small firing range - only a few kilometers.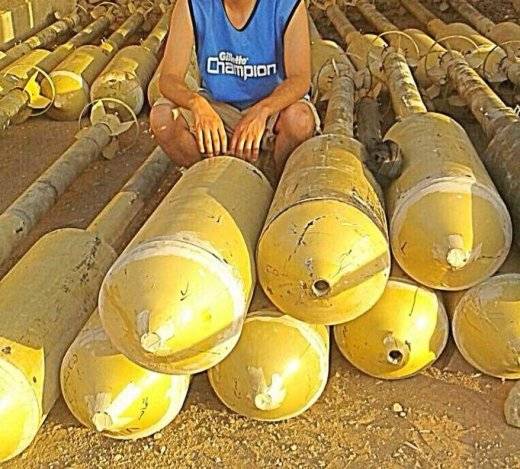 The munitions themselves quite effectively destroy the fortifications and manpower of the enemy. This has repeatedly been demonstrated in real combat.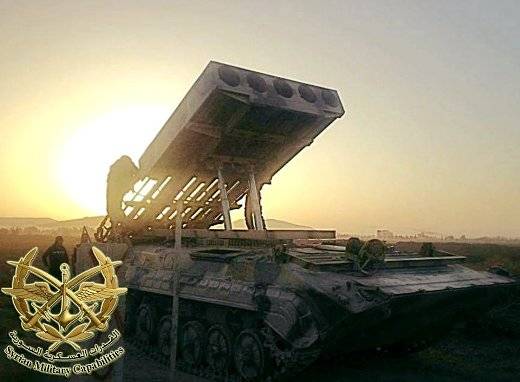 In addition to the "Vulcan" Syrians started the production of other rocket launchers. And new samples of such
weapons
are shown regularly.