The Ministry of Industry and Trade and the United Aircraft Corporation (UAC) have approved the tactical and technical specifications for the promising military transport aircraft Il-276, the press service of PJSC Il (part of the transport division) said
aviation
UAC).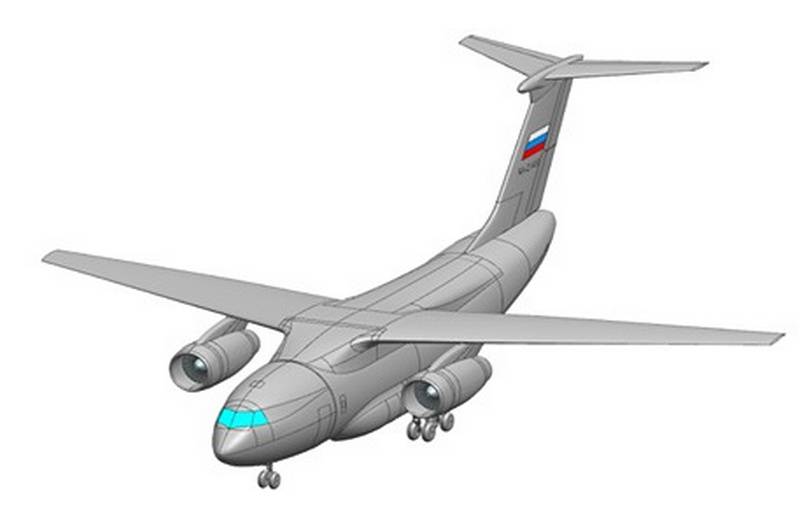 At present, the tactical and technical assignment (TTZ) for the medium military transport aircraft IL-276 has been approved by the United Aircraft Building Corporation and the Ministry of Industry and Trade. With the Ministry of Defense TTZ agreed, to finalize its approval is planned no later than the second quarter of 2018
- told the company Ilyushin.
The company added that the project IL-276 involves the creation of a tanker, point of contact and an air hospital.
The primary task of the program is to build a transport aircraft that will meet all the requirements of the military. At the same time, technical solutions are being worked out taking into account the various options for the aircraft. Further, it all depends on the decision of the customer, which option will be needed first, and he will see the sky
- reported in the press service of the company
The IL-276 medium military transport aircraft, previously known as the Russian-Indian project MTA (Multipurpose Transport Aircraft), is being developed to replace the front-line An-12. The first flight of the IL-276 is scheduled for 2023 year, in 2025, it is planned to complete development work, and from 2026 of the year - to begin serial deliveries in the interests of the Russian Defense Ministry, reports TASS