Presentation in the media
Incident in Salisbury
In which it is reported not about the facts, but about the official London's view of the spy Slippery poisoning. This presentation was offered to foreign ambassadors at the British Embassy in Russia. And this is the very presentation that "convinced" some countries to send Russian diplomats. At least, it was in this spirit that the American ambassador to Moscow, John Huntsman, spoke out.
Nothing new in the presentation, of course, no. At the same time, as the newspaper Kommersant writes, at whose disposal the British material turned out to be, Russia is represented in this material as a state "guilty without the slightest doubt". We are actually talking about the ultimate outrage of the Anglo-American "magicians" on the basis of the foundations of modern jurisprudence - the principle of the presumption of innocence.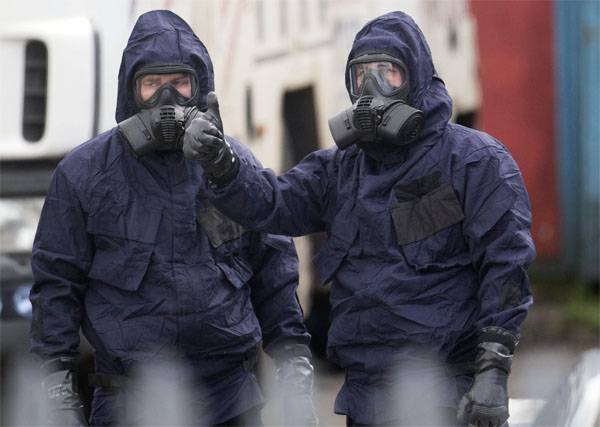 In the presentation, Britain considers the incident in Salisbury from the point of view of comparison with "similar" incidents in the past. And "similar incidents in the past" are described by London as "Russian" hacker attacks, the reunification of the Crimea with Russia and even the board of MH-17.
In other words, even the Malaysian Boeing, shot down by the APU in 2014 over the Donbas, dragged this presentation, which says only one thing: for provocateurs all means are good, and even for human deaths they are ready to earn political dividends. In order to "Boeing" and hit the APU with the filing of Western curators, then to manipulate it against Russia.
In this case, the material itself is made in a frank version of anti-Russian propaganda. Here are some excerpts:
The first case of chemical
weapons
in Europe since the end of the Second World War.
"Novice" is a group of chemical agents developed only by Russia and not registered under the protocol in the OPCW.
The poisonous substance (in case of Skrypal poisoning) could hit 131 in the UK.
Here are just no answers to the main questions:
If more than 130 people "could have been poisoned," then why are they "not poisoned"? How did the police officers who arrived on the scene identify the poisoning of Skripale and not suffer themselves? How was it known about what kind of antidote to introduce poisoned? And also: why since the moment of poisoning did Sergei and Yulia Skripal never show, although for the West "picture", as we know, is paramount.
Presentation published
"Kommersant"
.