The movement "Ukrainian choice - the right of the people", headed by Viktor Medvedchuk, may be involved in the organization of subversive activities, reports
RIA News
statement of the Prosecutor General of Ukraine Yuriy Lutsenko.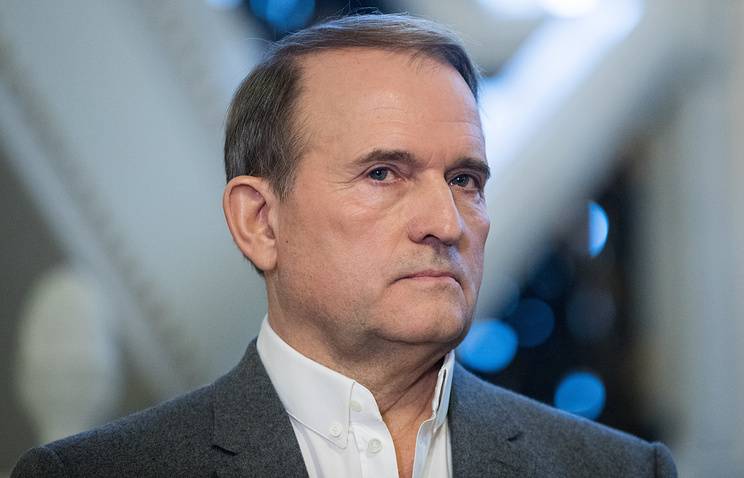 Victor Medvedchuk
Earlier, the Prosecutor General reported that his department "checks Medvedchuk's involvement in the affairs of Parliament's Deputy Nadezhda Savchenko and the head of the Center for the Release of Prisoners of Prisoners Vladimir Ruban, suspected of preparing terrorist attacks in the Ukrainian capital.
Literally two weeks before the events with the arrest of Ruban and Savchenko of the Security Service of Ukraine, the military prosecutor's office and the Crimean prosecutor's office eliminated several anti-Ukrainian nests, which for Moscow's money, we seized this money, according to Moscow's plans, and we deleted these tasks in Dnepropetrovsk (Dnieper), Kharkov, Lviv, Kiev region, Nikolaev region organized subversive activities on the territory of Ukraine,
Lutsenko said in the program "Freedom of Speech."
The head of the GPU said that it was "not about military-sabotage, but political separatist activities."
This, of course, evokes interest in the center of such actions, which, according to many sources, may be a party called "Ukrainian choice" headed by Mr. Medvedchuk
he noted.
Recall, the prosecutor's office accuses Savchenko of planning terrorist attacks in the building of the Verkhovna Rada and the government quarter. She faces from 5-years to life imprisonment.
Accusations against Savchenko appeared in connection with the case of Ruban, who was detained with a large party
weapons
when trying to leave the DPR on the territory controlled by Kiev.