In the Primorsky Territory, a tactical flight exercise with assault crews was held
aviation
during which strikes were made on the ground targets of the "enemy", reports
press office
Eastern District.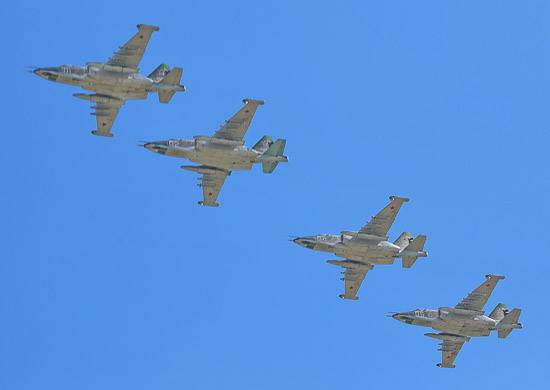 During the performance of tactical missions, Su-25CM attack aircraft pilots, using the received coordinates, found ground targets simulating a column of lightly armored vehicles and the living force of a conditional enemy. Crews performed approaches to targets at various altitudes, taking into account the terrain's landscape, with bombing practiced both from horizontal flight and using complex types of maneuver,
says release.
In addition, "the crews launched air-to-surface guided missile launches and carried out practical shooting from the cannon armament of the aircraft, successfully hitting the targets," the press service said.
Pilots C-25CM practiced skills to destroy ground targets, both singly and as part of the links.