Turkish newspaper Akşam, citing a statement by the representative of the Ministry of Foreign Affairs of Turkey Hami Aksoy, reports that Turkey intends to hold talks with the United States on the purchase of Patriot anti-aircraft missile systems.
According to the newspaper, next week, Aksoy may make a visit to the United States and negotiate the purchase of American anti-aircraft complexes.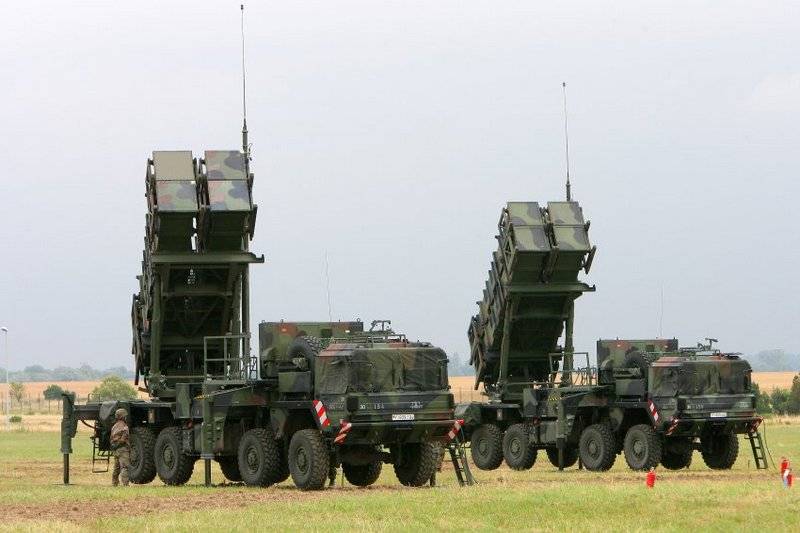 Earlier, a group of US senators from the Democratic Party appealed to the US State Department with a request to clarify whether it should not impose sanctions against Turkey for the planned acquisition of the Russian C-400 air defense system.
The US Law on Countering America's Opponents through Sanctions (CAATSA) provides for secondary sanctions against countries that will enter into "significant" transactions with the Russian military-industrial complex. The US State Department declares that it leads with all foreign buyers of the Russian
weapons
Negotiations to ensure that they refuse to purchase on pain of US sanctions.
Turkish Prime Minister Binali Yıldırım, commenting on the statement of the republic's Foreign Ministry that "Turkey continues to negotiate with the United States on the purchase of air defense systems, said that the Ankara and Washington talks on anti-aircraft missile systems (Patriot) of the Patriot are not an alternative 400.
Despite the mistakes that the United States makes in Syria, they are still our allies. [Patriot Aids Negotiations] are not an alternative to C-400
- he said.