The UK is implementing a new generation poisoning agent program launched in Western Europe as early as the 1970s, said Igor Kirillov, Head of Radiation, Chemical and Biological Protection (RCBP) troops at the Russian Ministry of Defense, at a briefing at the Foreign Ministry for foreign diplomats.
According to him, the development and research of toxic substances is carried out by the laboratory Porton-Down, located "by luck" a few kilometers from Salisbury.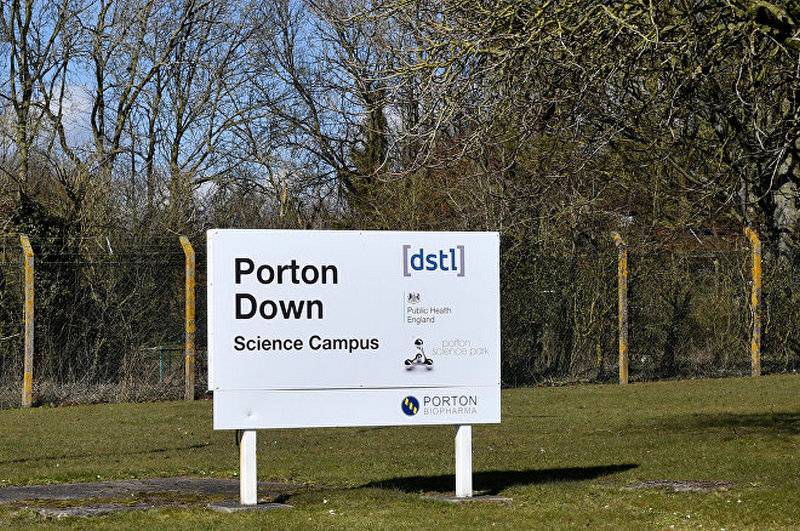 He noted that Porton Down is a top-secret facility that officially deals with the disposal of old samples, as well as conducting experiments under the pretext of developing protective measures against chemical and biological
weapons
.
In addition, he drew attention to the fact that it was the United Kingdom that was the developer who patented the "production of organophosphorous toxic substances like VX" in 1962.
Kirillov also added that Novice gas, which in the UK was allegedly poisoned by the ex-GRU officer Sergei Skripal, can be created on special equipment using a published formula.
He recalled that in 2008, Vilém Mirzayanov, who immigrated to the US, published the book State Secrets, Insider Chronicles on the Russian chemical weapons program, which published the formula for the substance that the UK calls Beginner, and also describes in detail the synthesis of this substance.