Analyst Samuel Bendett from CNA (Center for Naval Analyzes, USA), listing in his article the available Russian military ground combat robots, noted that they are still not ready for active service, reports
Lenta.ru report
.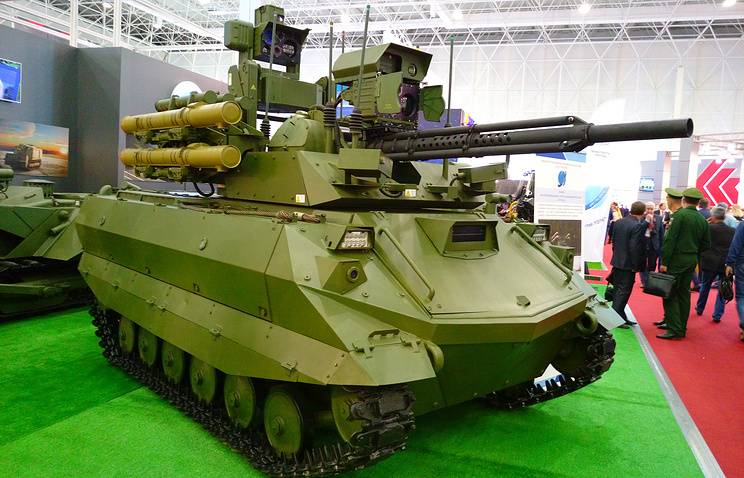 So far, there are few concrete hints about the time when such machines will start active service,
declared bendett.
It is reported that his list includes such systems as "Uran-9", "Companion", three variants of the Nerekhta robotic complex, the universal self-propelled crawler remote-controlled complex "Platform-M" and the Vortex complex based on BMP -3.
The analyst noted that all the complexes listed by him at various times passed state tests. However, "currently similar
weapon
(both Russian and its foreign counterparts) remains vulnerable when the enemy attacks, "and still requires constant and direct control by the operator.
Last year, Bendett said that Russian development of military UAVs lagged behind similar developments of Western countries. At the same time, he noted the leadership of Russia in the electronic warfare.