Half a century. For
stories
, in principle, no time limit. One side. On the other ... Forty-nine years ago, our fighters and frontier guards clashed with PLA soldiers in an unequal battle. And they won.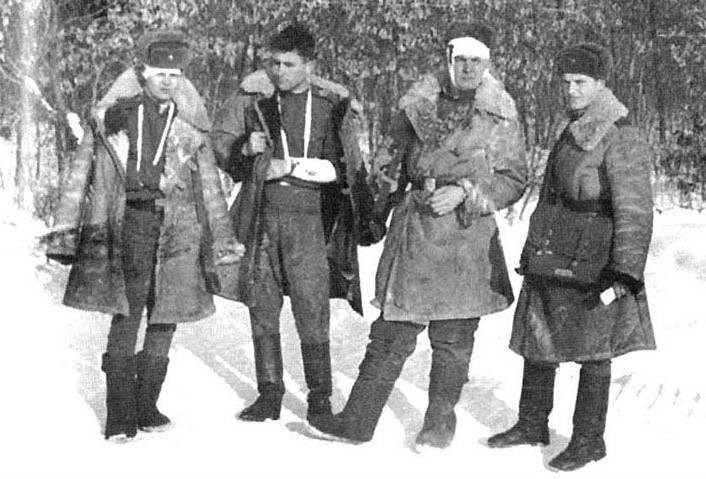 It is difficult to say how in 2019, we will interpret and recall these events. And will they be remembered at all, simply because we no longer have Damansky Island, and China has Precious Island. Yes, and with China seems to be peace, friendship, and so on. We'll see.
But today we want to remember not events, no. Events we will remember next year. More precisely, remember, but not in detail in terms of events.
Once upon a time, in 1888, during a survey work for the construction of the Trans-Siberian Railway, railway engineer Stanislav Damansky was killed. Drowned in the treacherous Ussuri River. The event is tragic, but ordinary for those places. Taiga and numerous Siberian rivers are dangerous even today.
The comrades found the body of the deceased engineer not far from the nameless island. And, according to the traditions that still exist, the island was named after the deceased - Damansky Island.
The island is small. 0,74 square kilometer area. 1500-1700 meters long and 500-600 meters wide. To live on it is difficult. During the spring flood, it is well warmed. But to conduct business activities on a rotational basis is quite possible.
Legally, the island became part of Russia in the 1860 year, even without being open. According to the Beijing Treaty, the border between China and the Russian Empire began to pass along the Chinese bank of the Amur. In fact, the people from the one and the other used the rivers without restrictions. Moreover, a few Chinese and Russians lived quite close to each other. And the islands that appear and disappear on the rivers were considered like draws.
I specifically started the story from afar. Just because so far in our and Chinese sources there are a lot of discrepancies in this matter. The differences that prevent us from understanding the background of the events described below. Who is right and who is wrong?
Now the mean numbers obtained from the premium department of the archive of the Ministry of Defense of the Russian Federation. For their heroism and courage in the performance of official duties during the 2 and 15 events of March 1969, in the area of ​​Damansky Island, 300 people were awarded, of whom 59 was posthumous. Of the total number of awarded 216, border troops were military personnel, 80 were military personnel of the Soviet army, and 4 civilians.
Four border guards and one soldier of the Soviet Army (three posthumously) were awarded the title Hero of the Soviet Union. Three were awarded the Order of Lenin. 18 man - the Order of the Red Banner (6 posthumously). 65 people were awarded the Order of the Red Star (6 posthumously). 29 people were awarded (!) The Order of Glory III degree (4 posthumously). 118 people were awarded the medal "For Courage" (40 posthumously). 62 - Medal for Military Merit.
The events in the Damansky area did not come as a surprise to the top leaders of the USSR and the PRC. Intelligence worked well. Therefore, periodically reports were sent to Moscow about an upcoming provocation in the area of ​​the island. Yes, and the border guards who served in the area, perfectly saw everything. Moreover, periodic fights with fighters of the Chinese agricultural army became the norm.
Weapon
border guards were forbidden to use.
This period in the history of China is called beautifully - the cultural revolution. In fact, the fact that the young supporters of Mao, the Red Guards (the red guards, the Red Guards), were doing, had nothing to do with culture. It was their authorities used for provocations. By the year 1968-69, attacks on even border patrols became commonplace.
What happened on Damanski on Sunday, March 2? Alas, but this Sunday for the entire DVO was a working day. The troops participated in the exercises to repel an enemy attack from the Primorye region. Including the border guards guarding the border on the Ussuri River. The main forces and military equipment of the border guards were deployed 50 kilometers inland. Three dozen border guards remained at the outposts.
Taking advantage of the weakening of the frontier post, the Chinese decided on a provocation. At night, a PLA company crossed the island and secretly took up a position on the high western coast of the island. In the afternoon, around 10-20, the Ussuri ice reached the 30 Chinese border guards.
The chief of the Novo-Mikhaylovka 2 th post, Senior Lieutenant Ivan Strelnikov, decides to push the Chinese back from Soviet territory. On the BTR-60PB and two cars, he and a group of 31 border guards are being pushed to the scene of the violation.
In place of Strelnikov divided the group into two groups. One, under the command of the chief of the outpost, was to oust the Chinese from the ice in front of the island. The second is to cut off the group to 20 people who disappeared on the island. The border guards did not know about the ambush that the Chinese had prepared ...
At that moment, when the officer demanded to leave the Soviet territory, at the command of a Chinese officer (raised hand), an ambush shot the border guards at point-blank range. The same fate befell the second group under the command of Sergeant Rabovich. From 11, 9 people were killed on the spot. Corporal Akulov was unconscious captured. Only one wounded man survived - Private Serebrov.
Upon hearing the shooting, the junior sergeant Yuri Babansky took over the command of the outpost. The 12 man remained at the outpost. Branch It was they who took the fight. Half an hour later there were five of them.
At this time, the commander of the neighboring 1-th outpost "Kulebyakiny sopki" senior lieutenant Vitaly Bubenin advanced to help the neighbors on the BTR-60PB and two cars. Around 11-30, he joined the Babansky group. 24 border guards with "Kulebyakina Sopka" and five from "Novo-Mikhailovka" took up defense with the support of two armored personnel carriers.
After 30 minutes of battle, the Chinese realized that they could not take the border guards alive. Then the mortars entered the business. Bubenin decides to attack the BTR. However, during the attack, the machine gun was wedged. Senior Lieutenant returned for the second. But now he attacked the Chinese from the rear.
Alas, the BTR was "enough" only to destroy the enemy's company on the ice. From the wrecked car, Bubenin with the fighters leaves in the direction of the Soviet coast. But, going out on an armored troop-carrier Strelnikov, it transplants on him and continues the fight. This time destroyed the command post. But when trying to pick up the wounded, the stopped BTR is shot from RPG-2.
At about 13 hours, the Chinese began to retreat ... At the same time, the head of the border detachment, Colonel Leonov, and reinforcements from neighboring outposts and reserves of the Pacific and Far Eastern border districts arrive in the conflict area. In the depths a motorized rifle division was deployed, equipped, among other things, with the then highly classified BM-21 Grad.
On the opposite side, the 24 Infantry Regiment numbered up to 5 thousand people deployed. The border guards were also reinforced by neighboring outposts.
The losses of the parties in this battle: USSR - 45 people, of whom 31 was killed. People's Republic of China - 39 killed. The number of wounded is unknown. This is according to our specialists. The Chinese classified their losses.
The next escalation of the conflict dates back to March 14. 15-00 received an order to remove border guards from the island. The Chinese immediately pulled up their units on the left positions. Then the border guards came to the island under the command of Lieutenant Colonel Yanshin. 45 man with the support of 4 BTRs.
On March 15, after mutual psychological treatment of the enemy through loudspeakers, after an artillery attack with up to 60 barrels, the Chinese launched an attack in 3 companies. To help Yanshin moved forward by 4
tanks
T-62 Colonel Leonov.
In battle, one of the tanks sank, and Leonov's tank was shot down from a grenade launcher. Leonov himself died trying to leave the burning car. But the actions of the tankers made it possible for the Yanshin group to leave the island. It became clear that the available forces would not be enough to defend the island.
Then the responsibility was taken by the Commander of the Far East Military District, Lieutenant General Oleg Losik.
He ordered to strike "Grads." In 17-00 15 March "Grads" were first used in a combat situation. The result stunned the Chinese. Personnel, ammunition depots, headquarters and gearbox were destroyed. In 17-20, the 2 battalion of the 199 motorized rifle regiment attacked. The Chinese fled to their shore.
Soviet units also returned. Individual foci of resistance were shot up to 19 hours. However, they were quickly suppressed by motorized riflemen. The conflict was over.
In conclusion, I want to cite a complete list of awarded soldiers and officers for the Damansky for today. Someone is no longer with us, someone is alive. The fact is that the awarding of combatants was carried out by 6 by decrees of the Supreme Soviet, most of which were then classified.
Two decrees on awarding titles
Hero of the Soviet Union
Yu. V. Babansky, D. A. Bubenin, D. V. Leonov (posthumously) and I. I. Strelnikov (posthumously) were signed on March 21, 1969.
For the courage and courage shown in defending the state border, award:
Order of Lenin:
1. Junior sergeant Kanygin Vasily Mikhailovich.
2. Lieutenant Colonel Konstantinov Alexey Dmitrievich
Order of the Red Banner:
1. Senior Lieutenant Nikolay Mikhailovich Buynevich (posthumously)
2. Private Denisenko Anatoly Grigorievich (posthumously)
3. Sergeant Yermalyuk Viktor Markiyanovich (posthumously)
4. Private Zakharov Valery Fedorovich
5. Private Kovalev Pavel Ivanovich
6. Private Shamov Arkady Vasilyevich
Order of the Red Star:
1. Private Drozdov Sergey Matveyevich
2. Junior Sergeant Kozus Yuri Andreevich
3. Junior Lieutenant Koleshnya Michael Illarionovich
4. Corporal Viktor Korzhukov Kharitonovich (posthumously)
5. Junior Sergeant Larichkin Ivan Ivanovich
6. Private Legotin Vladimir Mikhailovich
7. Private Litvinov Peter Leonidovich
8. Junior Sergeant Pavlov Alexey Petrovich
9. Private Petrov Nikolay Nikolaevich (posthumously)
10. Private Serebrov Gennady Alexandrovich
11. Strelnikova Lidiya Fedorovna
12. Private Shmokin Evgeny Viktorovich
13. Senior Lieutenant Vladimir Nikolayevich Shorokhov
Medal "For Courage":
1. Private Aniper Anatoly Grigorievich
2. Private Burantseva Valentina Alekseevich
3. Private Velichko Peter Alexandrovich
4. Private Vetrich Ivan Romanovich (posthumously)
5. Private Vishnevsky Vasily Andreevich
6. Private Gavrilov Viktor Illarionovich (posthumously)
7. Corporal Davydenko Gennady Mikhailovich (posthumously)
8. Private Danilin Vladimir Nikolaevich (posthumously)
9. Sergeant Dergach Nikolai Timofeevich (posthumously)
10. Private Egupov Viktor Ivanovich (posthumously)
11. Private Eremin Nikolai Andreevich
12. Younger sergeant Vladimir Viktorovich Erukha
13. Private Zabanov Alexey Romanovich
14. Private Aleksey Petrovich Zmeev (posthumously)
15. Private Zolotareva Valentina Grigorievich (posthumously)
16. Private Izotov Vladimir Alekseevich (posthumously)
17. Private Ionin Alexander Filimonovich (posthumously)
18. Private Isakov Vyacheslav Petrovich (posthumously)
19. Private Kalashnikov Kuzma Fedorovich
20. Private Kamenchuk Grigory Aleksandrovich (posthumously)
21. Private Kisilev Gavrila Georgievich (posthumously)
22. Junior Sergeant Kolokin Nikolai Ivanovich (posthumously)
23. Corporal Kolkoduev Vladimir Pavlovich
24. Private Kuznetsov Aleksey Nifantevich (posthumously)
25. Private Lobov Nikolai Sergeevich
26. Junior Sergeant Loboda Mikhail Andreevich (posthumously)
27. Private Malakhov Peter Ivanovich
28. Corporal Mikhailov Evgeny Konstantinovich (posthumously)
29. Private Nasretdinov Islamgali Sultangaleevich (posthumously)
30. Private Nechay Sergey Alekseevich (posthumously)
31. Private Ovchinnikov Gennady Sergeevich (posthumously)
32. Private Pasyut Alexander Ivanovich (posthumously)
33. Private Petrov Alexander Mikhailovich
34. Private Pinzhin Gennady Mikhailovich
35. Private Plekhanov Peter Egorovich
36. Corporal Prosvirin Ilya Andreevich
37. Private Puzyrev Nikolai Fedorovich
38. Corporal Putilov Mikhail Petrovich
39. Sergeant Rabovich Vladimir Nikitievich (posthumously)
40. Sergeant Sikushenko Pavel Ivanovich
41. Private Smirnov Vladimir Alekseevich
42. Private Alexey Nikolayevich Syrtsev (posthumously)
43. Private Alexander Shestakova (posthumously)
44. Private Shusharin Vladimir Mikhailovich (posthumously)
Medal "For Military Merit":
1. Avdeev Anatoly Georgievich - foreman gospromhoza
2. Avdeev Gennady Vasilyevich - fisherman of the state industrial farm
3. Avdeev Dmitry Artemyevich - a beekeeper of a state farm
4. Captain Avilov Anatoly Ivanovich
5. Major Bazhenov Vladimir Sergeevich
6. Lieutenant Voronin Nikolai Nikolaevich
7. Senior Sergeant Gladkov Yuri Gavrilovich
8. Major Medical Service Kvitko Vyacheslav Ivanovich
9. The first person I article Kurchenko Ivan Dmitrievich
10. Captain 2 rank Makeev Vasily Stepanovich
11. Private Milanich Gennady Vladimirovich
12. Colonel Pavlinov Boris Vasilyevich
13. Corporal Rychagov Alexander Mikhailovich
14. Major Sienenko Ivan Stepanovich
15. Junior Sergeant Fadeev Mikhail Egorovich
Decree No. 4136-VII of July 31 1969.
For heroism and bravery shown in defending the state border of the USSR, assign the title of Hero of the Soviet Union to the junior sergeant Viktor Orekhov (posthumously).
Decree No. 4337-VII of July 31 1969.
For courage and heroism shown in defending the USSR state border, award:
Order of the Red Banner:
1. Lieutenant Barkovsky Mikhail Grigorievich
2. Corporal Bogdanovich Alexander Dmitrievich
3. Major Gatin Zinnur Gatievich
4. Private Kuzmin Alexey Alekseevich (posthumously)
5. Sergeant Ryabtsev Viktor Petrovich
6. Lieutenant Colonel Alexander Smirnov
7. Senior Lieutenant Shelest Roman Mikhailovich
Order of the Red Star:
1. Lieutenant Aleksandrov Alexander Ivanovich
2. Lieutenant Colonel Almaev Rivgad Nazipovich
3. Senior Lieutenant of Medical Service Afanasyev Vladislav Matveyevich
4. Lieutenant Bajutov Gennady Ivanovich
5. Engineer Major Volochanov Vladimir Mikhailovich
6. Private Yevgeny Alexandrovich Gorokhov
7. Lieutenant Grigorenko Nikolai Yakovlevich
8. Captain Lavrov Yuri Vladimirovich
9. Captain Levitsky Viktor Nikolaevich
10. Senior Lieutenant Nikolai Artemovich Melnik
11. Junior Lieutenant Motor Peter Antonovich
12. Sergeant Nekhorosheva Alexander Nikolaevich
13. Junior Sergeant Nikonov Sergey Garifovich
14. Lieutenant Ostrovsky Sergey Alexandrovich
15. Engineer Captain Razdoburdin Yuri Sergeevich
16. Lieutenant Sizarev Alexander Mikhailovich
17. Sergeant Sokolnikov Valentina Ivanovich
18. Lieutenant Colonel Solodovkina Vasily Makarovich
19. Lieutenant Colonel Eduard Ignatievich Stankevich
20. Senior Lieutenant Medical Service Starev Valery Mikhailovich
21. Private Stepanova Alexander Vladimirovich
22. Lieutenant Nikolai Ivanovich Troyanov
23. Junior Lieutenant Nikolay Nikolayevich Khrapov
24. Lieutenant Colonel Khrulev Gury Petrovich
25. Lieutenant Tsarenko Vladimir Petrovich
26. Major Yevgeny Yevgeny Chernoy
27. Junior Sergeant Shaymanov Alexander Semenovich
28. Senior Lieutenant Shelkunov Leonid Aleksandrovich
29. Sergeant Shlepov Gennady Iosifovich
30. Sergeant Shutov Nikolai Ivanovich
31. Private Shcheglakov Vladimir Andreevich
32. Sergeant Yarulin Rubis Yusupovich
33. Captain Yasnev Igor Valerianovich
Order of Glory III degree:
1. Sergeant Badmazhapova Tsyren Dorzhievich
2. Sergeant Baranov Nikolai Ivanovich
3. Junior Sergeant Vlasov Anatoly Ivanovich (posthumously)
4. Corporal Volojanin Mikhail Vladimirovich
5. Private Gelviha Alexander Khristianovich (posthumously)
6. Sergeant Karmazin Vasily Viktorovich (posthumously)
7. Junior Sergeant Knelts Anatoly Leonidovich
8. Private Korobenkov Boris Nikolayevich
9. Junior Sergeant Korolev Nikolai Ivanovich
10. Private Cuckoo Ivan Andreevich
11. Corporal Lemeshev Viktor Alexandrovich
12. Private Loskutkin Boris Ivanovich
13. Junior Sergeant Matisov Gennady Anatolyevich
14. Junior Sergeant Pastukhov Viktor Mikhailovich
15. Private Perevalov Evgeny Stepanovich
16. Private Vladimir V. Potapov (posthumously)
17. Corporal Reshetnikov Valery Alekseevich
18. Junior Sergeant Sanzharov Viktor Ivanovich
19. Senior Sergeant Shulbaev Veniamin Prokopevich
Medal "For Courage":
1. Private Abdulgazirov Erik Muhamedovich
2. Corporal Augerwald Oscar Leonardovich
3. Private Bedarev Alexander Vasilyevich (posthumously)
4. Private Valeev Valentin Hayrivarovich
5. Private Galimbekov Boris Nuritovich
6. Sergeant Gladkov Vladimir Nikitovich
7. Senior Sergeant Gomanov Valery Ivanovich
8. Sergeant Gorinov Anatoly Grigorievich
9. Private Gubenko Viktor Alekseevich
10. Lieutenant Davletbaev Reinad Tulkubayevich
11. Younger Sergeant Darzhiev Sergey Zanduevicha
12. Sergeant Demintsev Vladimir Eduardovich
13. Corporal Detinkin Alexander Nikolaevich
14. Private Egorov Nikolay Petrovich
15. Private Ignatiev Georgy Grigorievich
16. Private Karev Gennady Alexandrovich
17. Private Karpov Gennady Ivanovich
18. Private Kisilev Vladimir Sergeevich
19. Private Koltakov Sergey Timofeevich (posthumously)
20. Sergeant Korolkov Anatoly Fedorovich
21. Sergeant Kosov Yuri Alexandrovich
22. Private Kochetkov Peter Ivanovich
23. Sergeant Kravchuk Mikhail Ivanovich
24. Junior Sergeant Vladimir Artemovich Krainov
25. Junior Sergeant Viktor Ivanovich Krayushkin
26. Private Kruglik Alexander Sergeevich
27. Private Kryzhanovsky Valentin Vasilyevich
28. Junior Sergeant Crimean Vitaly Vasilievich
29. Private Kuanyshev Vladimir Fedorovich
30. Private Kuzmin Nikolai Alexandrovich
31. Junior Sergeant Kutlin Anatoly Nikolaevich
32. Junior Sergeant Lavrinenko Nikolai Alexandrovich
33. Sergeant Lizunov Alexander Mikhailovich
34. Sergeant Lipovka Gennady Nikolaevich
35. Private Liavin Mikhail Andreevich
36. Private Mamonov Alexander Yakovlevich
37. Private Manzarkhanov Eduard Georgievich
38. Private Vladimir Muratov
39. Private Osipov Viktor Leonidovich
40. Junior Sergeant Panov Vyacheslav Ivanovich
41. Private Peskov Vladimir Sergeevich
42. Private Polegayev Gennady Georgievich
43. Lieutenant Polyaev Vladimir Fedorovich
44. Private Popov Alexander Alekseevich
45. Lieutenant Prokhorov Vladimir Pavlovich
46. Corporal Rachenkov Anatoly Zinovievich
47. Private Sovetnikov Yuri Petrovich
48. Junior Sergeant Spitsyn Nikolay Gavrilovich
49. Private Strigina Gennady Matveyevich
50. Private Sysoyev Viktor Alexandrovich
51. Senior Sergeant Tereshchenko Alexander Nikolaevich
52. Private Skramadu Gennady Vasilyevcha
53. Private Shtoyko Vladimir Timofeevich (posthumously)
54. Corporal Yanovsky Vladimir Ilyich
Medal "For Military Merit":
1. Private Avdankin Viktor Nikolaevich
2. Private Akimov Vladimir Grigorievich
3. Private Burnyshev Ivan Stepanovich
4. Corporal Gneushev Dmitry Prokofievich
5. Private Dubovichtsky Viktor Ivanovich
6. Corporal Egorov Alexey Ivanovich
7. Efreitor Emelianenko Alexander G.
8. Private Emelyanov Gennady Alexandrovich
9. Lieutenant Kordubailo Dmitry Semenovich
10. Private Alexander Maksimovich Pavlovich
11. Private Nabokov Vladimir Ivanovich
12. Private Nikonov Ivan Ivanovich
13. Private Ozheredov Sergey Semenovich
14. Sergeant Ponomarev Alexander Petrovich
15. Private Ponomarev Nikolai Aleksandrovich
16. Private Poplevin Mikhail Polikarpovich
17. Senior Sergeant Popov George Nikolayevich
18. Junior Sergeant Sinichkin Anatoly Ivanovich
19. Private Solomanina Vladimir Mikhailovich
20. Private Terekhov Nikolay Stepanovich
21. Junior Sergeant Uryvkov Vladimir Nikolaevich
22. Private Utyatnikov Mikhail Alexandrovich
23. Major Fitisov Aleksey Grigorievich
24. Private Shikunov Yuri Pavlovich
25. Private Shokot Nikolai Antonovich
26. Private Yasyrev Mikhail Alexandrovich
Decree No. 4338-VII of July 31 1969.
For courage and bravery shown in defending the USSR state border, award:
Order of Lenin:
Lt. Col. Yanshin Evgeny Ivanovich
Order of the Red Banner:
1. Efretor Akulov Pavel Andreevich (posthumously)
2. Major Kosinov Peter Ivanovich
3. Senior Lieutenant Mankovsky Lev Konstantinovich (posthumously)
4. Senior Lieutenant Nazarenko Nikolai Ivanovich
5. Senior Lieutenant Solovyov Viktor Mikhailovich
Order of the Red Star:
1. Senior Sergeant Alekseev Yuri Ivanovich
2. Private Bashukov Anatoly Nikolaevich
3. Junior Sergeant Gayunov Vladimir Konstantinovich (posthumously)
4. Junior Sergeant Golovin Boris Alexandrovich (posthumously)
5. Private Golovin Viktor Fedorovich
6. Lieutenant Valery Aleksandrovich Gubarev
7. Captain Deripaskin Geatsent Stepanovich
8. Lieutenant Colonel Ivan Vasilyevich Zubkov
9. Lieutenant Klygu Anatoly Petrovich
10. Junior Sergeant Kobts Ilya Georgievich
11. Major Kornienko Ivan Grigorievich
12. Sergeant Krasikov Nikolai Andreevich (posthumously)
13. Private Nakonechny Vladimir Ivanovich
14. Captain Petrikin Evgeny Vasilyevich
15. Private Petukhov Anatoly Viktorovich
16. Captain Poletavkin Vitaly Alekseevich
17. Private Prosviryakov Leonid Arkadyevich
18. Private Salkov Alexey Nikolaevich
19. Private Shamsudinov Vitaly Gilionovich (posthumously)
Order of Glory III degree:
1. Private Borovskiy Vladimir Dmitrievich
2. Private Gribachev Gennady Mikhailovich
3. Corporal Ivanov Gennadly Vasilyevich
4. Private Kalinin Victor Trofimovich
5. Private Kamzalakov Alexander Alekseevich
6. Private Kozlov Yuri Filippovich
7. Junior Sergeant Rudakov Serschei Alekseevich
8. Private Simchuk Ilya Moiseevich
9. Sergeant Fomin Valentin Mikhailovich
10. Private Shulgin Alexander Mihflovich
Medal "For Courage":
1. Private Abbasov Tofik Rza oglu (posthumously)
2. Private Akhmetshin Yuri Y. (posthumously)
3. Private Bildushkinov Vladimir Tarasovich (posthumously)
4. Private Gladyshev Sergey Viktorovich (posthumously)
5. Private Yelistratov Nikolay Stepanovich
6. Senior Sergeant Zainetdinov Anvar Ahkiyamovich (posthumously)
7. Junior Sergeant Ivanov Mikhail Petrovich
8. Sergeant Ignatieff Alexey Ivanovich
9. Private Kovalev Anatoly Mikhailovich (posthumously)
10. Captain Kurlykov Vladimir Tymoevich
11. Junior Sergeant Lutsenko Nikolai Andreevich
12. Junior Sergeant Malykhin Vlidimir Yurievich (posthumously)
13. Captain Matrosov Vladimir Stepanovich
14. Sergeant Mashinets Vyacheslav Ivanovich
15. Private Solyanik Viktor Petrovich (posthumously)
16. Private Tkachenkov Dmitry Vladimirovich (posthumously)
17. Private Chechenin Alexei Ivanovich (posthumously)
18. Private Yurin Stanislav Fedorovich (posthumously)
19. Private Yakimov Ivan Makarovich
20. Private Yakovlev Anatoly I. (posthumously)
Medal "For Military Merit":
1. Senior Lieutenant Burdin Mikhail Alekseevich
2. Lieutenant Vishnevsky Nikolai Kupriyanovich
3. Private Golubev Mikhail Alekseevich
4. Junior Sergeant Kozin Anatoly Sergeyevich
5. Lieutenant Colonel Vladimir Andreevich
6. Captain Lebedev Arkady Pavlovich
7. Sergeant Malyshenko Boris Grigorievich
8. Private Martynov Boris Grigorievich
9. Private Mironov Vladimir Vasilyevich
10. Engineer-captain Vladimir Ignatievich Palkin
11. Private Perederey Peter Grigorievich
12. Private Plotnikov Viktor Alexandrovich
13. Junior Sergeant Rogov Anatoly Filippovich
14. Major Skladanuk Grigory Andreevich
15. Private Smelov Nikolai Vasilyevich
16. Private Soroku Anatoly Grigorievich
17. Private Ustyugov Mikhail Sergeyevich
18. Lieutenant Boris Yakovlevich Fatovenko
19. Private Vladimir Fedorov
20. Senior Lieutenant Khrippel Yuri Timofeevich
21. Private Shalupu Peter Dmitrievich
And four citizens not from among military men.
Order of the Red Star
for the provision of first aid was awarded Strelnikova Lydia Fedorovna (the widow of the chief of 2-th outpost, I.I. Strelnikova).
Medals "For Military Merit"
Avdeevs, Anatoly Gerasimovich, Gennady Vasilyevich and Dmitry Artemyevich were awarded, who brought x-sled carts to 2 in March 1969, on which ammunition was transferred to the battlefield.
The list is big. But here, on our pages, it is absolutely appropriate and logical. The memory of those who took the fight 49 years ago is our, one might say, combat mission.
All we have left is the memory of those who fought and who died in March 1969.
Damansky Island, and now Precious, is the military-administrative zone of the People's Republic of China, and the Russians, and other foreigners, cannot get there. But the Chinese military do not just let their tourists go there. Carry specifically, "so that the Chinese people did not forget their history and remembered the feat on the island of Precious."
There is a museum on the island, which presents a Chinese perspective on events. Memorial events and commemorations of the departed are held, the number of which is still under a great secret.
We only have such a memory. However, we will remember all the heroes of our time listed above and we will remember their contribution to the understanding by the world that ours is ours.
Despite the fact that politicians actually spat on the blood shed by our soldiers, we are obliged to keep the memory of the events on the Damansky, no matter how the relations between Russia and China may be. For whoever remembers the old, that eye out, and whoever forgets the old, that two.