The Peruvian Ministry of Defense will re-equip 30 to 40 obsolete lungs
tanks
French-made AMX-13 in 122mm self-propelled howitzers
bmpd
.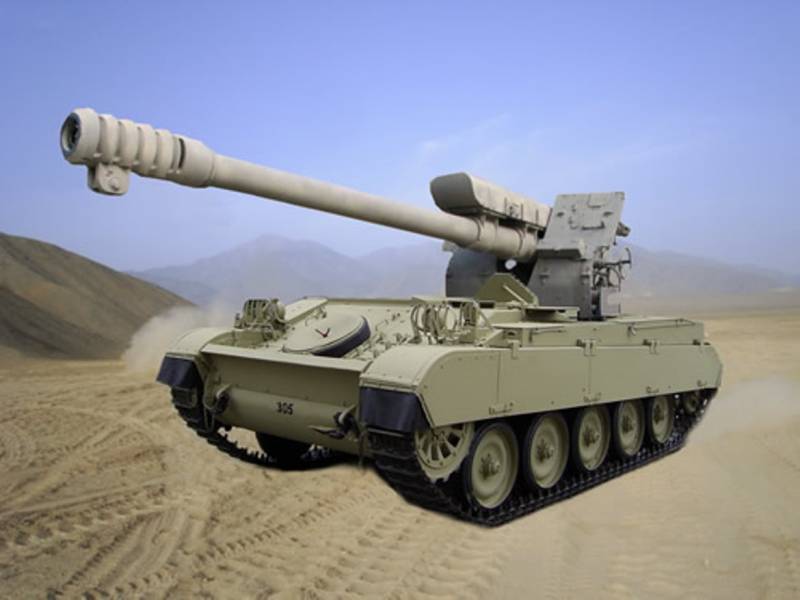 Self-propelled guns have already received the designation AMX-D30 Vulcano. Work will be carried out
weapons
FAME SAC and the Central Arsenal of the Army of Peru.
"Re-equipment will be carried out by installing on the chassis of AMX-13 tanks the swinging 122-mm unit of the Soviet towed howitzer D-30 from the storage of the Peruvian army. The howitzer will be mounted in an open installation of circular rotation with a regular shield, "the material says.
The driver will get a TVN-5 night vision device. A modern VHF radio station P-030U will be installed in the automatic control system (both of them are of Ukrainian origin).
The project developed the Peruvian military-industrial association Diseños Casanave Corporation SAC (DICSAC).
It is reported that DISCAC and FAME are planning, in addition, to jointly assemble the Ukrainian defense system Skif (under the designation of Rayo) with the P-2 "Barrier" missiles of Peru.