At the aviation ground in the Khabarovsk Territory, the crews of Su-34 fighters-bombers of the mixed aviation compound have worked to strike at the underground bunkers of the conditional enemy, reports
press office
Eastern District.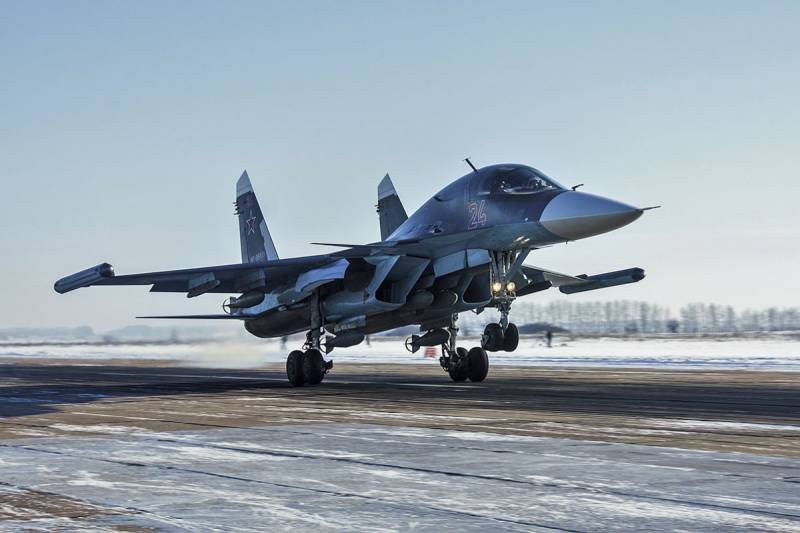 During the tactical flight exercise, the crews of combat aircraft performed practical launches of high-precision air-to-surface guided missiles,
says release.
It is reported that the pilots of the Su-24M bomber also worked out "the tasks of flying to a given area, air navigation, and conducting aerial reconnaissance."
The peculiarity of this teaching was "application along with
aviation
with bombs and cannon armament of high-precision aircraft missiles for targets that mimic well-fortified underground bunkers of a conditional enemy, "the district explained.
The press service added that such trainings are conducted "as part of combat training and are aimed at improving the skills of flight personnel," including in preparation for participation in the Aviadarts contest.