Sad
news
. The Russian Aircraft Manufacturing Corporation MiG reported that Honored Test Pilot Georgy Mosolov died in the 92 year of life. The press service of the corporation reports that Georgy Konstantinovich passed away the day before. Of
messages
General Director of RSK "MiG" Ilya Tarasenko:
Reactive legend left us
aviation
, Honored Test Pilot, who made a huge contribution to the development of domestic aviation. We grieve over this loss.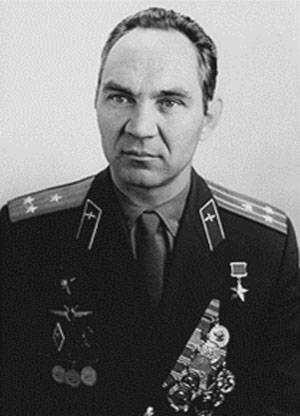 Georgy Mosolov was one of the first pilots who mastered great heights and speeds, and one of the first Soviet pilots who set world aviation records.
From the report:
He set six world aviation records, three of which are absolute, as well as 3 all-union absolute records. In particular, the records were set on the first prototypes of the unique supersonic MiG-21 front-line fighter and its modifications.
From the biography of GK Mosolov. He was born 3 May 1926, in Ufa. In 1953, he graduated from the test test school. In the same year he joined the MiG. He participated in the flight tests of aircraft of various modifications: MiG-17, MiG-19, MiG-21.
He was the first to raise E-2 (14.02.1955 g.), I-7U (22.04.57 g.), I-75 (28.04.58 g.), I-75F (15.10.58 g.), E-152А (10.07.59 g.), E-152 / 1 (21.04.61 g.), E-8 / 1 (17.04.62 g).
The corporation reported that over the decades of work mastered more than 50 types of aircraft.
For courage and heroism shown during the testing of a new aviation technology, Colonel Mosolov was awarded the title of Hero of the Soviet Union with the Order of Lenin and the Gold Star medal by decree of the Presidium of the Supreme Soviet of the USSR from October 5 of October 1960.
In total, the awards had two orders of Lenin, the Order of the Red Star, numerous medals.
"Military Review" expresses its condolences to the families and friends of Georgiy Konstantinovich Mosolov.