Operation Anger Guty, launched against the government army of Syria and the forces of the Russian Aerospace Forces by idlib militants in the north of the province of Hama, ended in failure, reports the Telegram channel Directorate 4.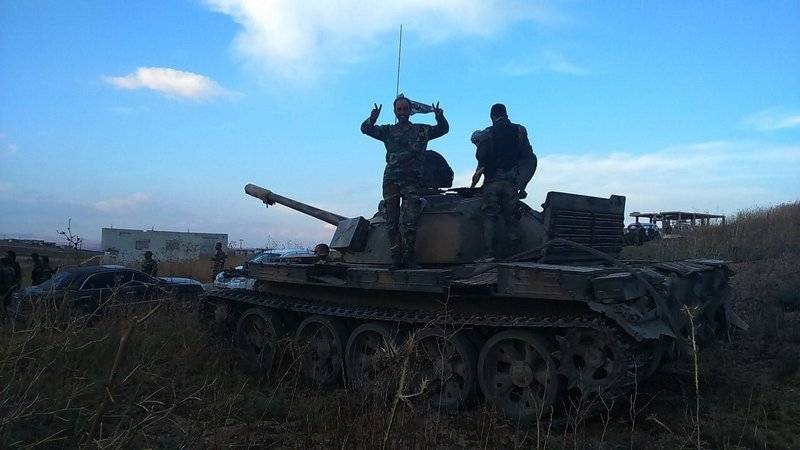 Operation "Wrath of Guta", widely advertised by propagandists, launched in the north of the province of Hama, ended in failure. Despite the successful offensive by a coalition of various gangs, parts of the Syrian Ground Forces (SAA) were able to regain most of the positions by evening.
- said in a statement
Ground forces formed a successful counterattack with support
aviation
making the fighters retreat. The jihadists lost the T-55 tank and Panthera F9 armored car, leaving the vehicles on the battlefield. Reportedly about the loss of life.
It was noted that the attack of the gangs in the north of the province of Hama had no effect on the course of the CAA operation in Eastern Guta.
On Wednesday it was reported that the militants launched a large-scale attack on the Syrian army. The Russian HQ assisted the army of Bashar al-Assad in deterring the militants in Hama, who launched Operation Wrath of Guta. The purpose of this operation was to divert the land forces of the government army to the Idlib militants in order to help the jihadists blocked in Eastern Guta.