So, Tillerson was removed, with which I congratulate everyone. Our little take. What, where, and most importantly - why does she take all this, let's talk a little later.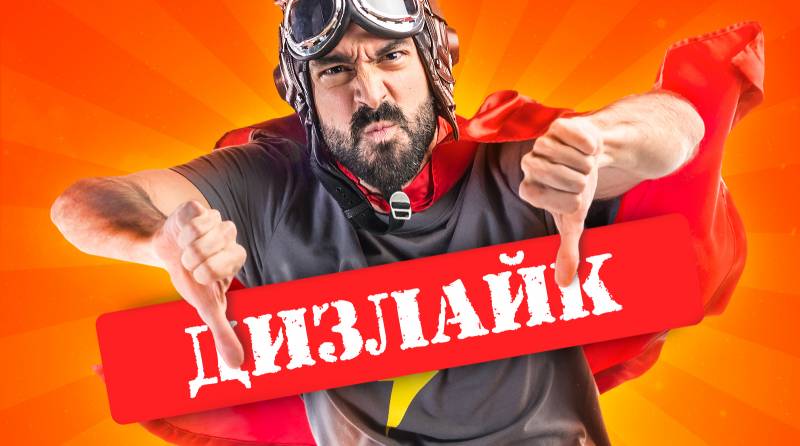 That is why, and not at all on the eve of the upcoming elections in our country, we decided, publicly, as it should be, on a virtual Maidan, to discuss such a pressing issue as RETURN OF MINUSES to the comments!
For those who have recently joined our community, we explain: earlier, in the good old days, readers could influence the rating of their colleagues by setting ratings of "+" or "-" to each specific comment. And so it went on for a very long time. While some of the readers did not begin to unite in organized communities, strenuously "minus" all the unwanted.
Thus, people whose point of view was different from the generally accepted one were deprived of the opportunity to express their opinions on the site altogether. So it was instituted that the "black-billed" commentators were significantly limited in their freedom of expression in the quantitative aspect.
And in the end, it all came to the conclusion that the administration decided to remove the possibility of negative ratings.
However, going to meet the continuing statements about the need for negative ratings of comments, the administration decided to conduct a study of public opinion on whether it should be done or not.
In the new project
Reporter
»This feature is already implemented and enabled.
True, there are no beautiful epaulets, "Reporter" is a civilian project and less official.
Speaking about the return of the "minuses" to the "Military Review", it is immediately worth warning that this will take some time. Since not only the appearance has been changed, but also the internal "filling", it will take time to "screw" the minuses.
But, approximately in a couple of months, if the public votes "for" the return of the "minuses", the implementation of this functionality is possible.
We vote, dear, on the site is not necessary to drag!
Go to the Reporter