The Ukrainian TV channel 1 + 1 released the film "Ukraine. 100 Days Over the Catcher". It contains statements by direct participants in the coup d'état in Ukraine about the 2014 events of the year. Among those interviewed was the former acting president of Ukraine, who ordered the beginning of a civil war, the current secretary of the National Security Council of Ukraine, Oleksandr Turchynov. In the film, Turchinov states that Russia "was ready to launch a full-scale offensive against Ukraine in March." Particularly noteworthy is the statement of Turchinov about "Russia's readiness to attack
exactly at 4 in the morning
».
From the statement Turchinova (results
"UNIAN"
):
During March, several times, three times, or maybe more, our intelligence provided data that at exactly 4 a.m. Russian troops would enter the territory of Ukraine, a large-scale offensive would begin. The first time - we spent the night at the command post, full combat readiness. We wait.
Tanks
came almost to the border and turned around. The second such time, during the week - now it's just today at 4 o'clock there will be an offensive.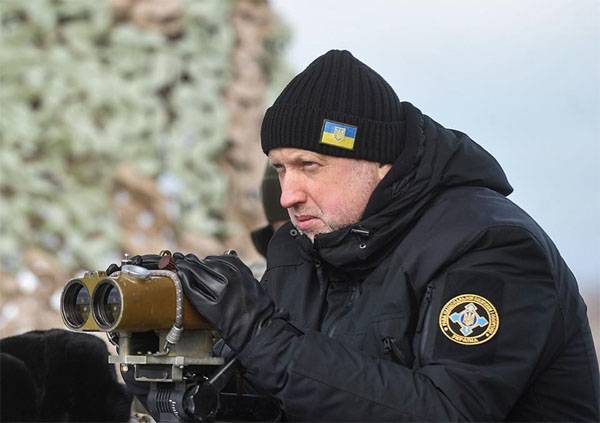 According to Turchinov, "Putin miscalculated, believing that he would destroy the Ukrainian army, the economy and the whole country."
Turchinov:
But he (Putin) did not calculate the fact that a volunteer movement would be created here. When the guys are lawyers, teachers, students straight from Maidan will go to the front. It was the volunteers who kept Putin in and saved the situation - they gave time to recover to the army, buy body armor, helmets
weapon
.
The fact that then the army of Ukraine, running from the boiler to the boiler, was saved by the Minsk agreements, Turchinov prefers to keep silent.
Conspirology has been caught up in the film by the Minister of Internal Affairs of Ukraine, Arsen Avakov, who said that he was receiving information that allegedly "attack helicopters are flying either from Belarus or from Russia."