US Permanent Representative to the UN Nikki Haley announced the readiness of the United States to "new actions in Syria." Recall that earlier, Washington declared that the main goal for him in the SAR is "the destruction of ISIS (* terrorist group banned in the Russian Federation).
Now, when the ISIL grouping * is actually crushed, in her statement, Hayley once again touched upon the subject of chemical
weapons
.
RIA News
cites a statement by the US Permanent Representative to the UN:
We also warn any country that wants to impose its will through chemical attacks and unbearable suffering, especially the Syrian regime: the United States is still ready to act if necessary. This is not the path that we prefer, but it is the path that, as we have shown, we will choose. And we are ready to re-select it.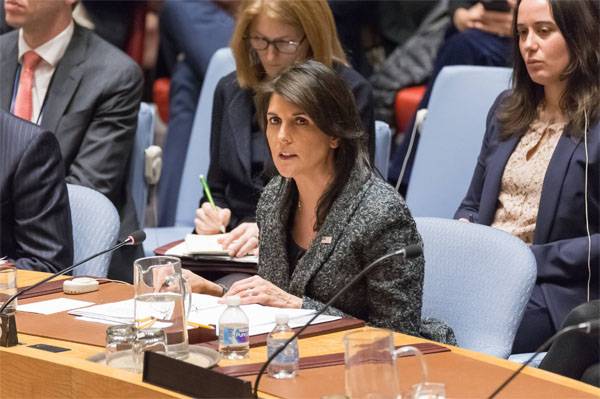 In fact, Hayley exposes a plan for further American action. It looks like this: a new provocation using (or supposedly using) chemical weapons - laying the blame on government forces - attacking the Syrian army by the American coalition.
According to Ms. Haley, the United States previously conducted a "successful attack on the Shairat air base of the Syrian air force, from which Khan-Sheikhun was attacked with chemical munitions, since then the UN Security Council could not make the right decision."
Expect a new "Powell tube"?