Militants of one of the Syrian opposition formations demonstrated a remote-controlled unit, armed with a German automatic gun "Sturmgever" during the Second World War, reports
Messenger of Mordovia
.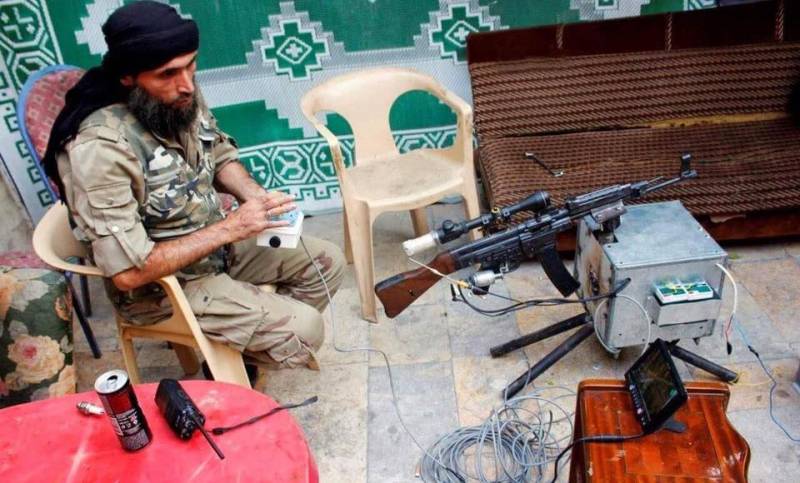 Judging by the photograph, the StG 44 is mounted on a special, rather primitive device. "A video camera was attached to an optical sight, which transmits an image to a monitor. The control is carried out with the help of a joystick, "the author of the material comments on the image.
According to him, in the 50-60-ies in service with the Syrian army was a significant number of "Sturmgeverov." In 1970, they were completely replaced by Kalashnikovs.
Written off
weapon
It was stored in army warehouses, many of which were looted with the outbreak of civil war. StG 44 can still be seen in the militants of anti-government forces.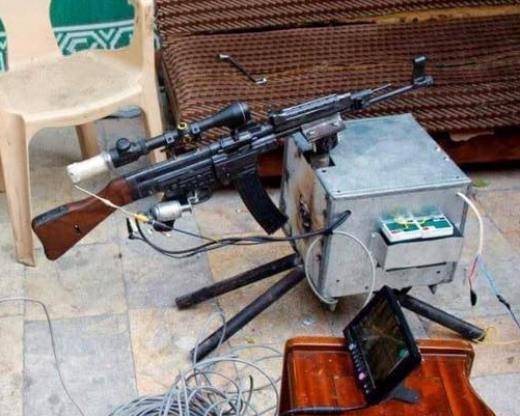 According to the author, "this installation, if it is disguised, of course, can pose a certain danger, but the inability to move will lead to the rapid destruction of this self-made killer robot."